Keywords: Crowdfunding, Kickstarter, Independent Artists, Finance, Innovation
Introduction:
"Capital C: The Crowdfunding Revolution" is a groundbreaking 2015 documentary directed by Timon Birkhofer. The film explores the revolutionary world of crowdfunding, following the journey of three independent artists as they navigate this new funding frontier. In a world increasingly reliant on technology and innovation, the relevance of crowdfunding can't be overstated.
Synopsis:
The documentary showcases the transformative power of crowdfunding, a modern-day tool that empowers anyone with an idea to bring it to life. The film follows the trials, tribulations, and triumphs of three independent artists – a board game creator, a designer, and a writer – as they turn to the masses for financial backing.
More film analysis
Analysis:
"Capital C" adopts an observational approach, allowing the stories and experiences of the protagonists to unfold naturally. The documentary excels in its research, offering a deep dive into the workings of crowdfunding platforms. The presentation style is engaging, making complex concepts accessible to everyone.

Historical and Factual Context:
Crowdfunding began as a concept in the late 1990s but has grown exponentially with the advent of social media and online platforms like Kickstarter. It's a form of crowd-sourced fundraising that has funded everything from indie films to innovative tech gadgets.
Key themes of the film:
The democratization of funding: Crowdfunding breaks down traditional barriers, allowing anyone to fund their dream project.
The power of community: It highlights the role of community support in the success of projects.
Risks and rewards: It delves into the challenges and risks associated with crowdfunding, alongside the potential rewards.
Film Comparisons:
Unlike other documentaries on iWonder, "Capital C" provides a unique, intimate perspective on crowdfunding. Where others provide a broad overview of the landscape, "Capital C" delves into the personal experiences of those on the frontline.
Noteworthy Moments:
The film features several enlightening moments, including the successful funding of the board game creator's project and the emotional rollercoaster faced by the designer when his campaign takes off.
Reviews:
"Capital C" has been widely praised by critics for its insightful exploration of crowdfunding. One review quoted, "A fascinating look at the future of fundraising."
Conclusion:
"Capital C" is an important documentary that sheds light on the game-changing world of crowdfunding. It's a must-watch for aspiring entrepreneurs, innovators, or anyone interested in the evolving dynamics of finance and community support.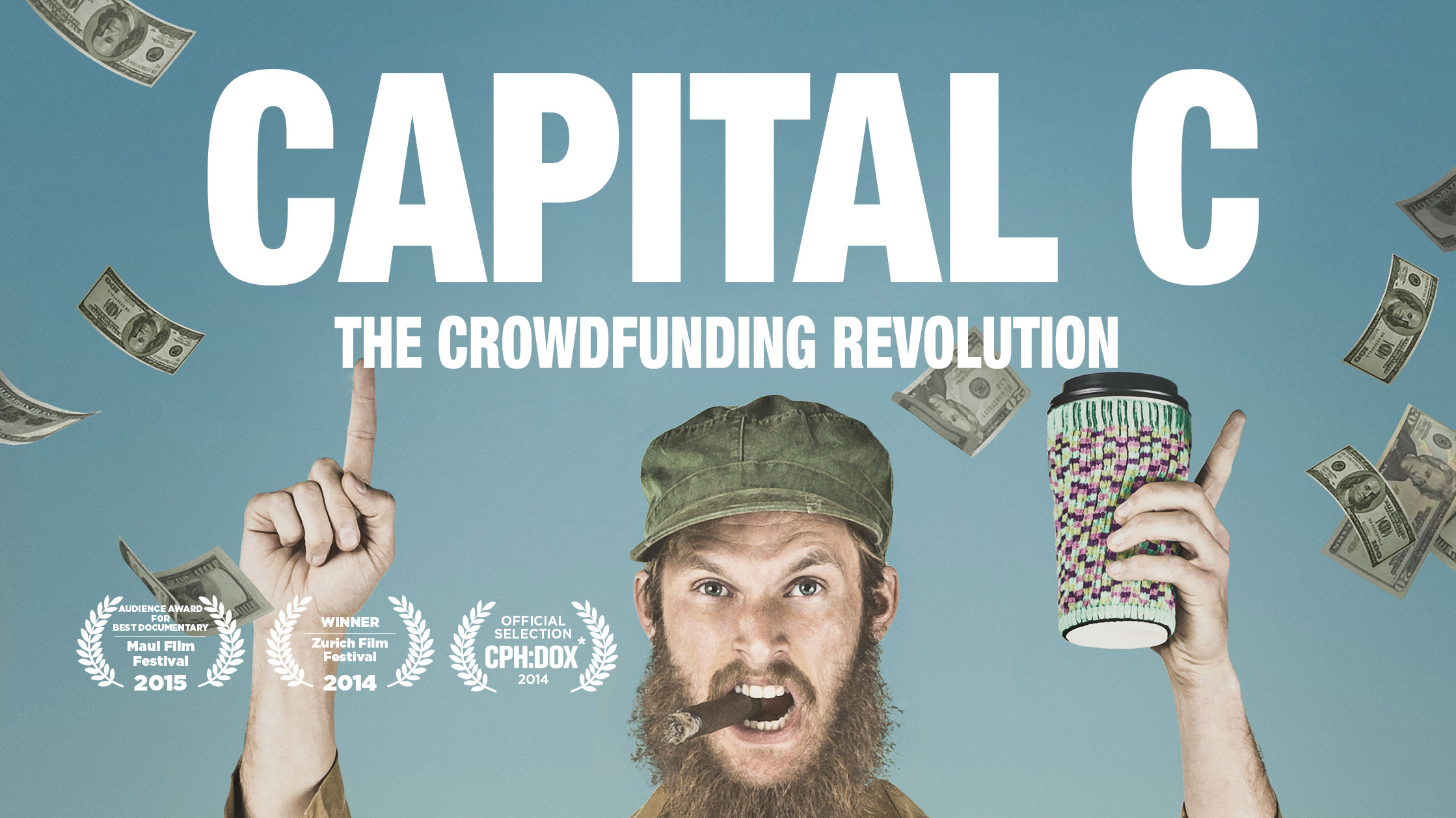 ---
More film information:
💡
IMDB: 6.9 | Rotten Tomatoes: 78% | Metacritic: 68
Awards: 2 wins & 1 nomination: Zurich Film Festival, Maui Film Festival

PERSONALITIES:
Zach Crain: A designer hoping to bring his unique idea to market
Brian Fargo: A veteran video game designer looking to fund his dream game
Jackson Robinson: An artist aiming to create a unique set of playing cards

LOCATIONS:
New York City, Brooklyn, USA: Kickstarter headquarters
Various: The artists' workspaces and homes
---
Links for further exploration
---
Key Questions Raised by the Film:
💡
Can crowdfunding truly democratize funding for the arts and innovation?

What are the potential pitfalls of relying on crowdfunding?
---
I wonder what the film would be in another art form :
"The Lean Startup" by Eric Ries - if it was a famous book, because it speaks about new, innovative ways of starting a business.
"Don't Stop Believing" by Journey - if it was a famous song, as it embodies the spirit of chasing dreams despite challenges.
Picasso's "The Dream" - if it was a famous piece of art, reflecting the dreams of artists coming to life.
Elon Musk - if it was a famous celebrity, an innovator who breaks traditional boundaries.
Green- if it was a colour, representing growth, innovation, and progress.
Jazz - if it was a music style, as it's innovative, improvisational and breaks the traditional norms.
Comments