Keywords: Autism, Love, Unconventional, Documentary, Neurodiversity, Relationship, Resilience, Acceptance
Introduction:
"Dina", a documentary directed by Antonio Santini and Dan Sickles, was released in 2017, winning the Grand Jury Documentary Prize at Sundance the same year. The film presents an unconventional love story between two individuals navigating life with autism. The documentary's relevance lies in its portrayal of a rarely explored love narrative, shedding light on the experiences of those living with autism in today's society.
Synopsis:
"Dina" follows the story of Dina Buno and Scott Levin, two individuals living with autism, as they prepare for their upcoming wedding. Their love story is marked by their unique personalities and the challenges they face due to their condition. The film delicately explores their relationship dynamics and how they navigate their daily lives.
More film analysis
Analysis:
The documentary employs an observational approach, allowing the audience to witness Dina and Scott's lives in an authentic and unfiltered manner. The research is thorough, providing viewers with an intimate understanding of the couple's daily experiences and struggles. The depth of subject exploration is commendable, providing a unique insight into the life of individuals living with autism.
Historical and Factual Context:
Autism is a developmental disorder that affects communication and behavior. It's characterized by difficulties with social interaction and communication, along with restricted and repetitive behavior patterns. Understanding this context can help viewers appreciate the documentary's subject better.
Themes and Messages:
Empowerment and resilience in the face of adversity
The universality of love and relationships
Understanding and acceptance of neurodiversity
Film Comparisons:
Compared to other documentaries on iWonder, "Dina" stands out due to its intimate portrayal of neurodivergent individuals navigating a romantic relationship.
Noteworthy Moments:
One enlightening moment is when Dina shares her past experiences with love and relationships, providing a deeper understanding of her resilience and desire for love.
Reviews:
"Dina" was met with positive reviews from audiences and critics alike, who praised its tender and respectful portrayal of its subjects.
Conclusion:
"Dina" is an important documentary that contributes to the conversation on neurodiversity, shedding light on the experiences and potential of individuals with autism. It is recommended for anyone interested in understanding more about autism.
---
More film information:
💡
IMDB: 6.7 | Rotten Tomatoes: 82% | Metacritic: 75
Awards: 6 wins & 5 nominations: Sundance Film Festival, Sheffield International Documentary Festival, Critics' Choice Documentary Awards, IDA, Cork International Film Festival, Sun Valley Film Festival

PERSONALITIES:
Dina Buno: A charismatic woman living with autism, navigating love and life.
Scott Levin: A Walmart door greeter with autism, engaged to Dina.

LOCATIONS:
Suburban Philadelphia, USA, where most of the film takes place
---
Links for further exploration:
---
Key Questions Raised by the Film:
💡
How does society perceive love and relationships among neurodivergent individuals?

What are the unique challenges faced by those living with autism?
---
I wonder what the film would be in another art form and why: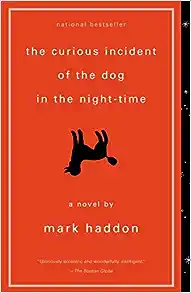 "The Curious Incident of the Dog in the Night-Time" - if it was a famous book, for its exploration of a neurodivergent protagonist's life.
"All You Need is Love" by The Beatles - if it was a famous song, emphasizing love's universality.
Vincent van Gogh's "Starry Night" - if it was a famous piece of art, symbolizing beauty in difference and the complexity of human emotions.
Temple Grandin - if it was a famous celebrity, renowned for her work in autism advocacy.
Rainbow - if it was a colour, representing diversity and inclusivity.
Folk - if it was a music style, for its storytelling and emotional depth.
Comments