Keywords: Female Entrepreneurs, Innovation, Asia, Startups, Sustainability, Technology, Social Impact, Business Leadership. Three words: Inspiring, Educational, Empowering
Introduction
The documentary series, "Founders Valley S2," released in 2019, invites viewers to join a group of female entrepreneurs from Germany as they travel throughout Asia. This enlightening journey reveals the inspiring ways in which Asian entrepreneurs are using their innovative ideas to change the world.
Synopsis
In the second season of "Founders Valley," the narrative shifts from the traditional business landscape to focus on female entrepreneurs. These dynamic leaders from Germany explore various parts of Asia, meeting with local entrepreneurs who are transforming their societies through their innovative businesses. From sustainable technologies to cutting-edge startups, these women discover how these innovative ideas are making a significant impact on the planet.
More Film Analysis
Analysis

 
The documentary series uses an explorative approach, allowing the viewer to journey alongside the entrepreneurs. The depth of research and exploration into different industries and cultures is impressive, revealing a broad spectrum of innovative businesses that have the potential to reshape the world.
Historical and Factual Context

 
This documentary series provides a fresh perspective on entrepreneurship in Asia, which has seen a surge in innovative startups in recent years. The rise of technology and the increasing focus on sustainability across various industries is also explored in depth.
Key themes in the film
Female Entrepreneurship
Innovation and Technology
Sustainability and Social Impact
Business Leadership
Cultural Diversity
Film Comparisons
"Founders Valley S2" can be compared to documentaries like "Girlboss" and "She Started It," which also highlight female entrepreneurship. However, the unique focus on Asian perspectives and the exploration of diverse industries sets it apart.
Noteworthy Moments
A significant revelation in the documentary is the broad range of innovative businesses led by women in Asia, challenging the traditional gender norms in business leadership.
Reviews
This documentary series received positive reviews for its inspiring portrayal of female entrepreneurship. Critics praised the series for its in-depth exploration of diverse industries and its focus on sustainability and social impact.
Conclusion
"Founders Valley S2" is an important documentary series that shines a light on female entrepreneurship and innovation. It is particularly relevant for aspiring entrepreneurs, business leaders, and anyone interested in innovative solutions to global challenges.
More film information:
FILM SUMMARY
IMDB score: 7.1/10
Rotten Tomatoes score: N/A
Metacritic score: N/A
Film festival awards: N/A
PERSONALITIES
Female entrepreneurs from Germany
Innovative business leaders from Asia
LOCATIONS
Various locations across Asia
---
Key Questions Raised by the Film:
How are female entrepreneurs changing the business landscape in Asia?
What role does innovation play in addressing global challenges?
How can businesses balance profitability and social impact?
---
Links for Further Exploration:
---
I wonder what the film would be in another art form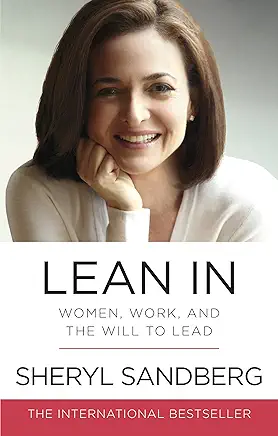 .
If this film was a famous book, it would be "Lean In" by Sheryl Sandberg because of its focus on female leadership.
If this film was a famous song, it could be "Run the World (Girls)" by Beyoncé for its empowerment themes.
If this film was a famous piece of art, it would be "The Dinner Party" by Judy Chicago, celebrating women's history.
If this film was a famous celebrity, it could be Melinda Gates for her focus on female empowerment and innovation.
If this film was a color, it would be purple, often associated with women's rights and international women's day.
If this film was a music style, it would be pop, well-known for its broad appeal and trend-setting nature.
Comments