Keywords: Indonesia, domestic care, overseas employment, rural women, corruption, recruitment system, training, placement, hope, dreams, systemic problems. Three words: 'Heartbreaking', 'Revealing', 'Inspirational'
Introduction
"Help Is On The Way" is a poignant documentary directed by Ismail Fahmi Lubish. Released in 2020, the film focuses on the plight of rural Indonesian women who resort to overseas domestic care roles amidst corrupt recruitment, training, and placement systems.
Synopsis
The documentary provides a striking account of the millions of women in rural Indonesia who, driven by their dreams and aspirations, venture overseas for domestic care roles. However, they find themselves caught in the grip of corrupt systems of recruitment, training, and placement. The film asks a critical question: Can competent help be delivered when the path is broken?
More Film Analysis
Analysis

 
"Help Is On The Way" adopts a direct and unflinching style, presenting an in-depth research into the lives of these women and the systemic problems they face. The documentary explores their stories with empathy, giving voice to their struggles and hopes.
Historical and Factual Context

 
Indonesia is a significant source of migrant domestic workers globally. The women often face exploitation and abuse due to lack of regulation and corruption within the recruitment and placement process.
Key themes in the film
Hope and dreams against adversity
Systemic corruption and exploitation
Women empowerment
Global labour migration
Film Comparisons
The documentary can be compared with similar films like "Maid in Hell" and "A Woman's Place" which also delve into the exploitation of overseas domestic workers. However, "Help Is On The Way" uniquely focuses on the Indonesian context.
Noteworthy Moments
The personal narratives of the women, their resilience in the face of adversity, and the revelation of the depth of corruption within the system are significant moments in the documentary.
Reviews
With an IMDB score of 7.2, the documentary has been well-received by audiences. It has also been acknowledged in film festivals, with one win and five nominations.
Conclusion
"Help Is On The Way" is an important film for those interested in human rights, women empowerment, and global labour issues. It provides a stark yet inspiring look at the struggles and hopes of Indonesian women seeking a better life overseas.
More film information:
FILM SUMMARY
IMDB Score: 7.2
Festival Awards: 1 win & 5 nominations
PERSONALITIES
Director: Ismail Fahmi Lubish
LOCATIONS
Indonesia
Overseas employment destinations
---
Key Questions Raised by the Film:
What are the systemic issues within the recruitment, training, and placement of Indonesian domestic workers?
How can these issues be addressed to ensure the safety and rights of the workers?
What drives these women to take up overseas domestic work despite the known risks?
---
Links for Further Exploration:
---
I wonder what the film would be in another art form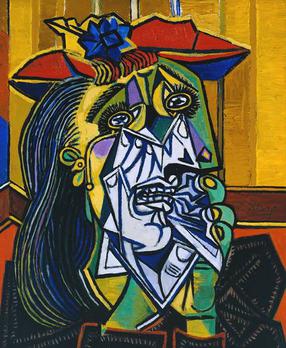 If this film was a famous book, it would be "A Thousand Splendid Suns" for its portrayal of women's resilience amidst adversity.
If this film was a famous song, it would be "I Will Survive" reflecting the fighting spirit of these women.
If this film was a famous piece of art, it would be Picasso's "The Weeping Woman" symbolizing their silent suffering.
If this film was a famous celebrity, it would be Malala Yousafzai, a symbol of struggle and hope.
If this film was a color, it would be grey, representing the bleak reality faced by these women.
If this film was a music style, it would be a poignant ballad that tells a tale of struggle and hope.
Comments