Keywords: James Baldwin, Race, America, Documentary, Civil Rights Movement
Introduction:
"I Am Not Your Negro" is a compelling documentary directed by Raoul Peck, released in 2016. The film is based on the unfinished novel "Remember This House" by James Baldwin, a renowned writer and social critic. It delves into the intricate dynamics of race in contemporary America, a topic that remains relevant and contentious in today's society.
Synopsis:
The documentary presents James Baldwin's insightful narration on the racial divide that plagues America, as depicted in his unfinished novel. Through his profound perspective, viewers are given an intimate look into the lives of African-Americans and the systemic racism they endure.
More film analysis
Analysis:
"I Am Not Your Negro" is an investigative documentary that meticulously explores Baldwin's narrative. The research is impeccable, with deep exploration of the subject matter that is presented in a candid and unfiltered style.

Historical and Factual Context:
At the heart of the documentary is the Civil Rights Movement, a major historical event that serves as the backdrop for Baldwin's narrative. Understanding this era is crucial in comprehending the gravity of the racial issues presented in the film.
Key themes in the film:
The persistent racial divide in America
The systemic racism faced by African-Americans
The ongoing struggle for racial equality
Film Comparisons:
Compared to other films on iWonder that tackle racial issues, "I Am Not Your Negro" stands out with its unique approach of using Baldwin's unfinished novel as its central narrative, providing a fresh perspective on the issue.
Noteworthy Moments:
The documentary is filled with enlightening moments, particularly Baldwin's eloquent dissection of racism and its deep-seated roots in American society.
Reviews:
The film received high praise from critics and audiences alike for its insightful exploration of race in America. It holds an impressive 7.9 score on IMDB and has been nominated for an Oscar, among other numerous awards and nominations.
Conclusion:
"I Am Not Your Negro" is a powerful and poignant documentary that adds a significant voice to the discourse on race in America. It is highly recommended for those seeking to understand the deep-seated racial issues that continue to plague society.
---
More film information
💡
IMDB: 7.9 | Rotten Tomatoes: 83% | Metacritic: 95
Awards: Nominated for 1 Oscar. 35 wins & 53 nominations: Academy Awards, BAFTA Awards, News & Documentary Emmy Awards, Australian Film Critics Association Awards, Berlin International Film Festival, Istanbul Film Festival, DocAviv Festival, Sydney Film Festival, Melbourne International Film Festival, Toronto International Film Festival, International Documentary Association

PERSONALITIES:
James Baldwin: Renowned writer and social critic
Raoul Peck: Director of the documentary

LOCATIONS:
USA: The documentary explores the racial divide in America
---
Links for further exploration
---
Key Questions Raised by the Film:
💡
What are the roots of systemic racism in America?

How can Baldwin's narrative inform current discussions on racial equality?
---
I wonder what the film would be in another art form: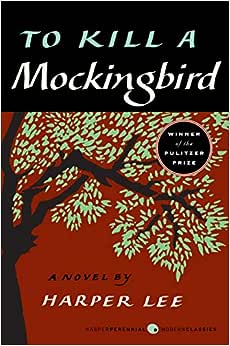 A famous book, it would be "To Kill a Mockingbird" for its examination of racial inequality.
A famous song, it would be "A Change Is Gonna Come" by Sam Cooke, echoing the struggle for racial equality.
A famous piece of art, it would be "Guernica" by Picasso, depicting anguish and suffering.
A famous celebrity, it would be Martin Luther King Jr., a symbol of the fight against racial injustice.
A colour, it would be black, representing the black community's struggle for equality.
A music style, it would be blues, born out of African-American communities and their hardships.
Comments