Inspiring Films to watch this weekend
Wonderful selection of award-winning documentaries. Make sure you check out Faces Places with Agnes Varda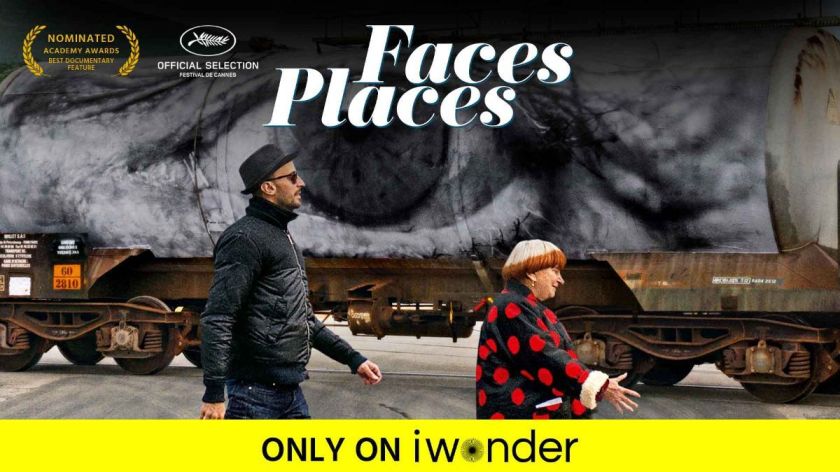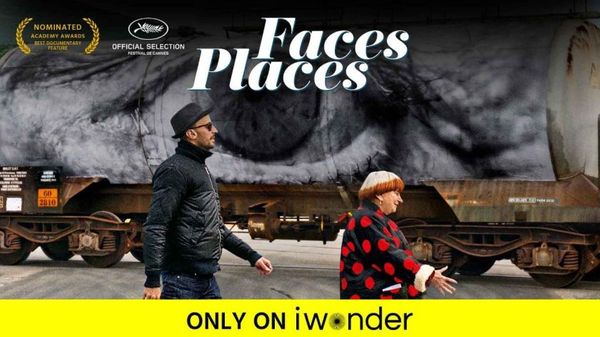 91 min • Award winners, Culture, Arts • 2017
Late director Agnes Varda and iconic photographer JR had more in common than one might imagine.
The former has a unique cinematic vision since the 1950s that has earned her a loyal following of enthusiastic cinephiles around the world.
Whilst the latter is a photographer and muralist with over a million followers on Instagram.
Both had a lifelong passion for images and how they are created, displayed, and shared.
Agnes chose to explore her passion through cinema and documentary, JR through his emotionally arresting open-air photo installations.
When JR, a long-time fan, went to meet Agnes at her home on Rue Daguerre, they both knew immediately they wanted to work together.
An Oscar-nominated documentary from an important director working at the peak of her powers, near the very end of her life.
Faces Places documents a heart- warming journey through rural France and the unlikely, tender friendship they formed along the way.
Watch Faces Places on iwonder:
____________________________________________
79 min • Family, Politics, Race, Current Affairs, Award winners, Social issues • 2017
The young people at the heart of the US immigration debate are given a voice in this moving profile of the families torn apart by anti-immigration measures.
Renata, Evelyn and Antonio were brought to the US by their parents in search of a better life, but their families are now divided as a result of deportation.
They are known as Dreamers, fighting to be heard among the turbulence and controversy surrounding US immigration reform.
____________________________________________
101 min • Award Winners, Family, Friends, Health • 2017
On both sides of the Atlantic, women were tearing up art history, reinventing the arena of contemporary art with experimental art forms and provocative political statements.
Questioning everything, from the way women were presented in magazines to the right to equal pay, female artists aimed to change the way women were perceived.
These women changed the world – or did they?
Told through the voices of a number of remarkable female artists this film tells the story of the women's art movement, paying tribute to those that paved the way as well as examining the legacy of that work today.
Watch Rebel Women: The Great Art Fightback on iwonder
---
Please also check out previous iwonder blog posts:
iwonder and chill this weekend
Extreme love: Documentaries on underground love subcultures
Eye-opening films to watch this #HumanRightsDay