As the conflict in Ukraine gets set to tip into its second year with the anniversary of Russia's invasion on February 24th, this month iwonder pulls together a collection of documentaries and series looking at the causes, consequences, and conclusions of conflicts throughout history.
New to iwonder in February, How to Start a Revolution looks at the life's work of Gene Sharp and his role in inciting nonviolent political change and the fight for freedom from oppression, while Asia In The Great War and 1945: The Year That Changed the World look at the two World Wars from the early half of the 20th century and their impact beyond Europe.
In this month's iwonder What Top five, each film looks at something different thing to emerge from war, from the tragic displacement of refugees to the development of music and art as tools of both healing and hurt.
How to Start a Revolution
#Freedom Fighters #Non-Violence #Liberation
One man's ideas continue to inspire, mobilise and unite protestors, giving them the tools to topple authoritarian regimes. Quiet, unassuming, and softly spoken, the late Professor Gene Sharp is celebrated by revolutionaries and feared by dictators. So what are his ideas, how have they spread, and how are they actually used on the ground?
With exclusive footage and unprecedented access, this film shows how Nobel Peace Prize nominee Gene's controversial book 'From Dictatorship to Democracy' has been used against dictatorships. We see how the book's 198 strategic 'weapons' of non-violent direct action have brought dramatic results, and why it has become the standard manual for anyone wanting to start a revolution.
With revealing footage filmed covertly in Egypt and Syria, it explores how social media can now be used to threaten dictators. This is the inspirational story of the power of people to change their world, the modern revolution, and the man behind it all.
Asia In The Great War
#Geopolitics #WWI #Asia
Over a 100 years ago, humanity witnessed the greatest war that had ever occurred - World War I.
Nearly 2 million men from across Asia were recruited to fight in the war. They were Indian soldiers from remote communities, Chinese farmers from rural outposts who worked as labourers, Vietnamese fishermen participating on behalf of their French colonial masters, and Japanese sailors in service of their emperor. But today, few remember them or their sacrifices.
This revealing series examines not just Asia's contribution to the Great War, but also how the war changed Asia.
1945: The Year That Changed the World
#History #Hegemony #Power
1945 was a tumultuous year. It witnessed fierce fighting, peace and the beginnings of a new world order. The Allies were determined to inflict total defeat on their enemies, at any cost but following victory - the big three; Britain, America and the Soviet Union fought each other for supremacy.
This enlightening series is an examination of the power struggle and political infighting among the three allies to cast the post-war world in their own separate images. The outcome of these negotiations was to define the shape of the world we live in today.
iwonder When
24th February 2022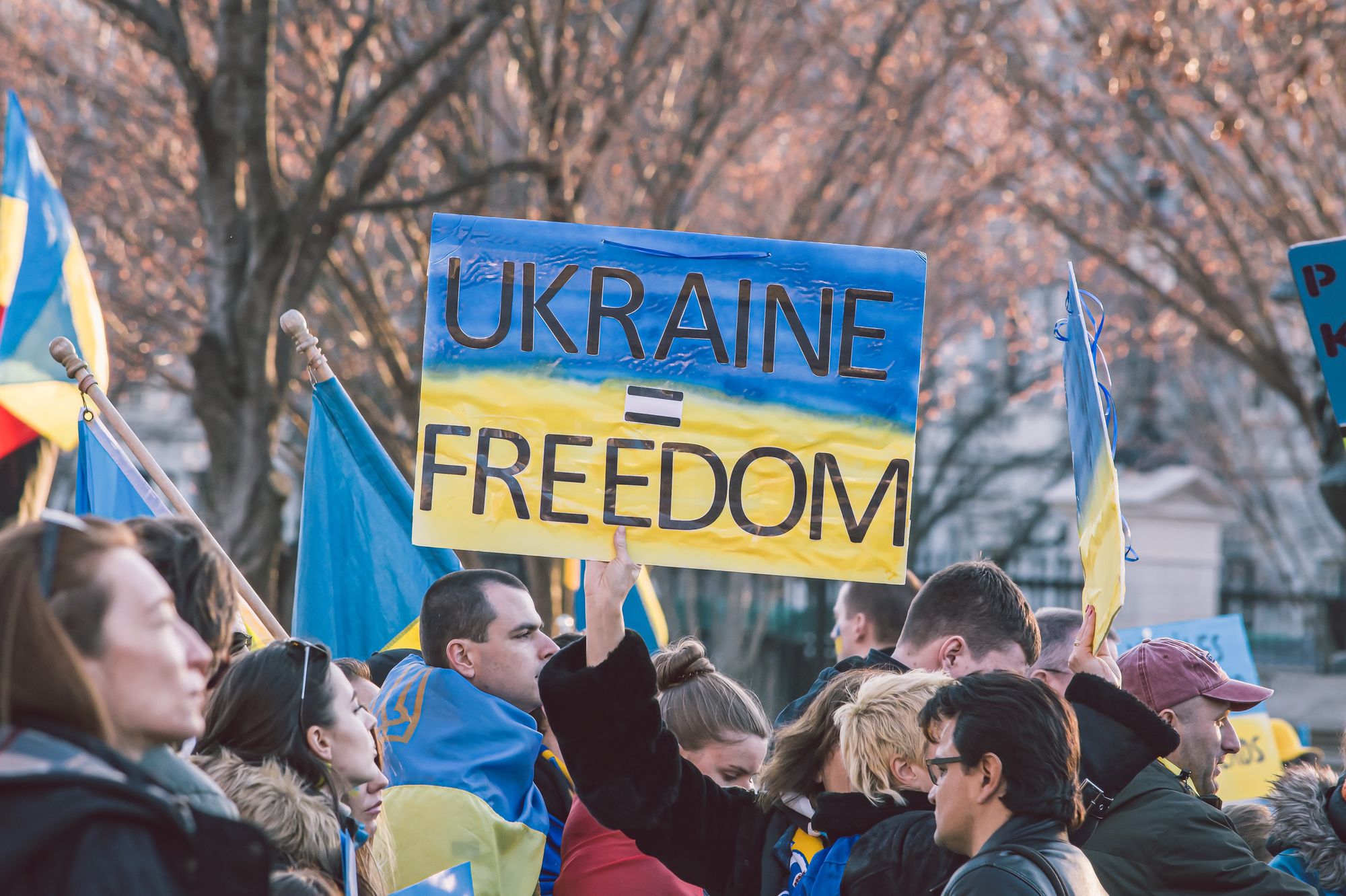 A year ago on this date, Russian President Vladmir Putin launched his "special military operation", and his thinly veiled attempt to overthrow the Ukrainian government and seize control of a neighbouring sovereign nation.
Fierce resistance at home in the Ukraine was soon backed by economic and financial sanctions and humanitarian and military aid, all of which have been instrumental in the effort to combat Russian aggression, but has seen the devastating war continue to claim lives and cause ripples around the world.
Every time a new milestone in the conflict is reached there are fewer winners, with February 2023 marking a grave marker in a conflict that continues to show few signs of abating.

Click here for more
iwonder Who
Gene Sharp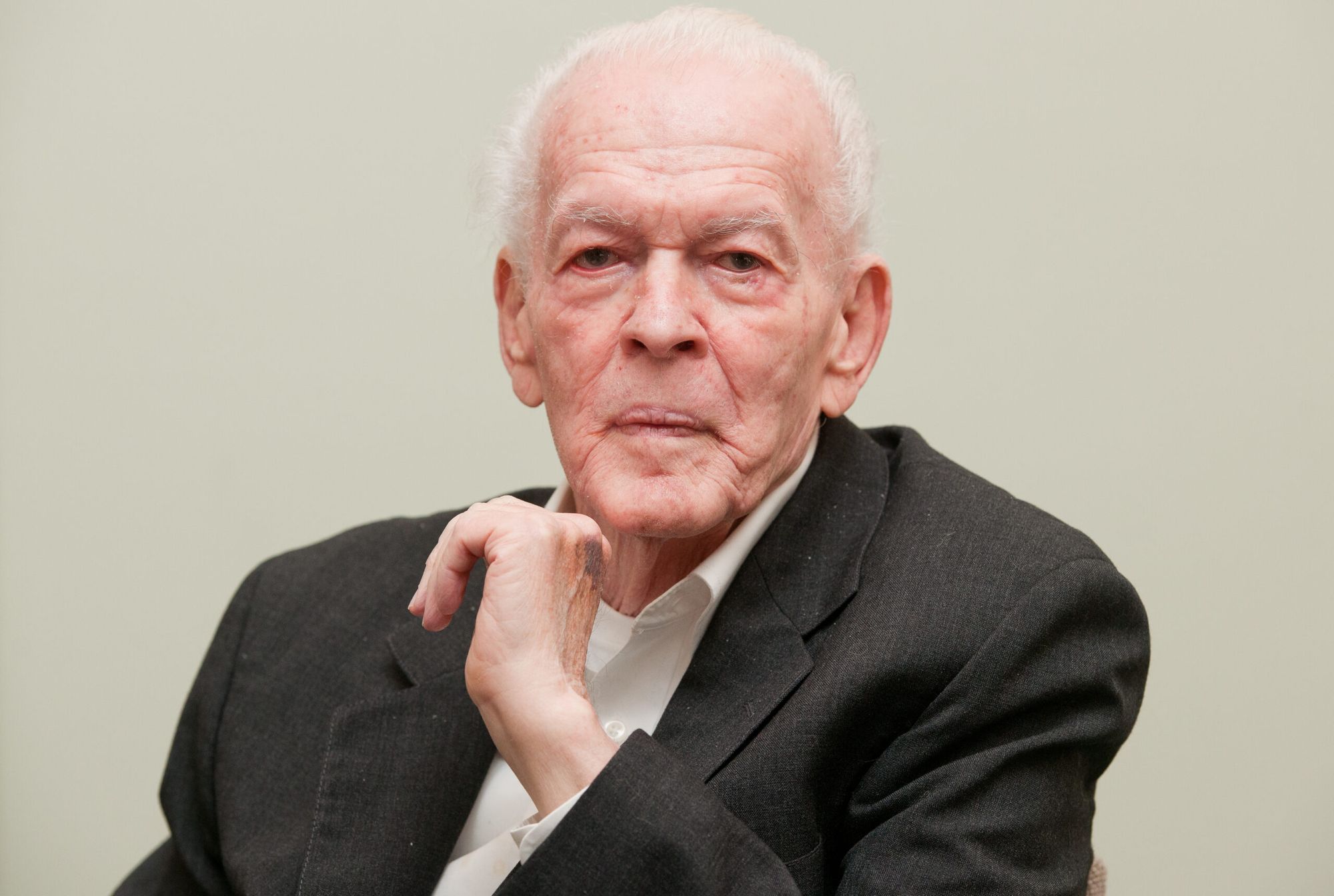 The subject of How to Start a Revolution, new to iwonder this February, Gene Sharp (1928-2018) was the world's foremost expert on non-violent revolution. In a lifetime of academic work, he established non-violent action and people power as successful instruments for political change.
Sharp argued that the major unresolved political problems of our time – dictatorships, genocide, war and social oppression – require us to rethink politics. He maintained throughout his life that pragmatic, strategically planned, non-violent struggle can be highly effective in ending oppression.
His 1993 book 'From Dictatorship to Democracy' has inspired non-violent protests around the world. Simple to translate and easy to smuggle across borders, this book has become one of the seminal works for democracy activists across the world, translated into more than 34 languages reaching every continent.

Click here for more.
iwonder What
Born out of Conflict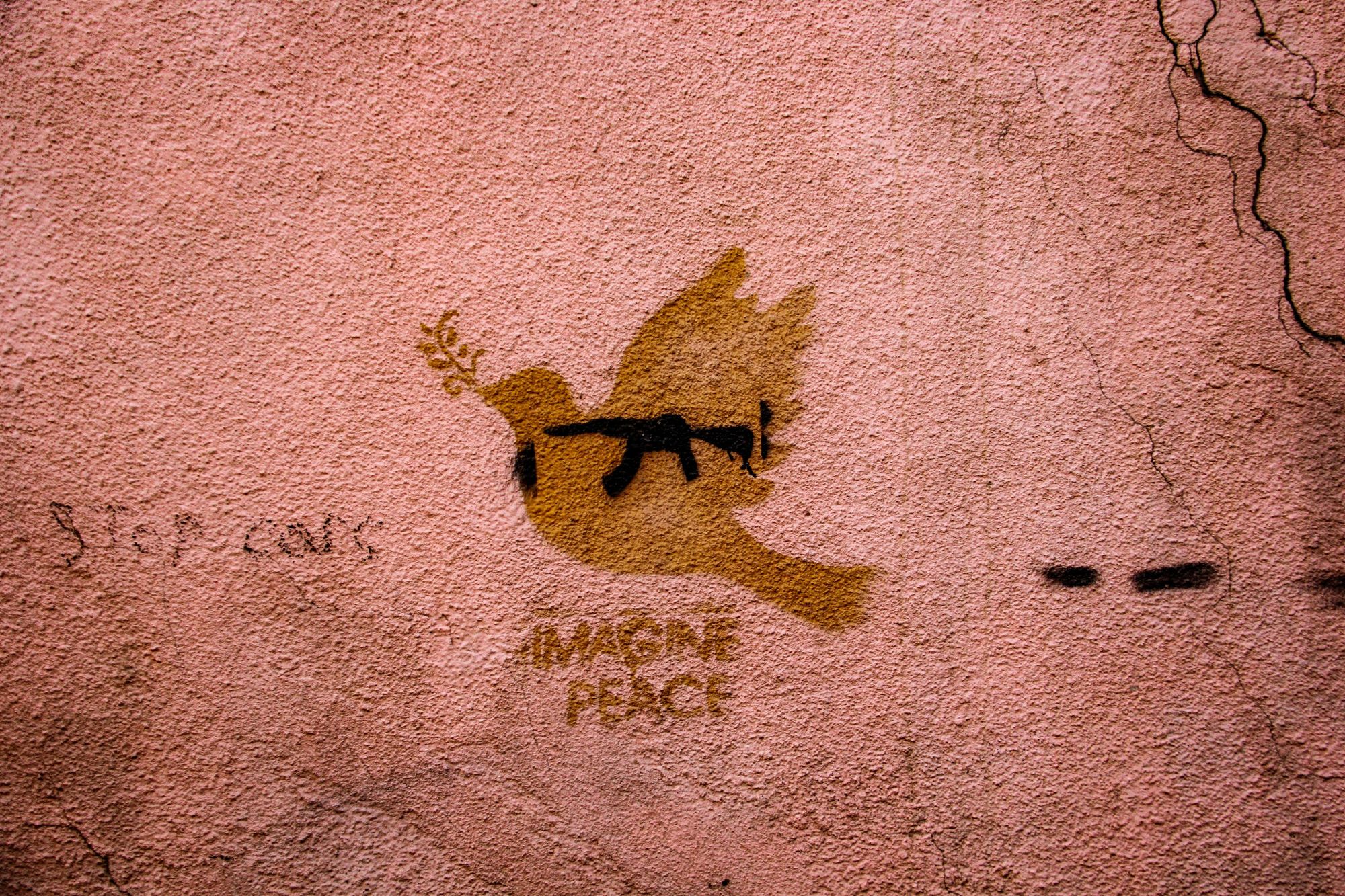 There is no more violent agent of change than war, leaving loss and devastation in its path, while leading to new ways of thinking, methods of survival, and blueprints for the future.
This month's iwonder What Top Five looks at some of the things born out of conflict, from human tragedies and global shockwaves, through to the desire to inspire hope and change in times of interminable darkness.
1) Can Art Stop a Bullet
#Culture #Freedom #Creativity
This film examines the stories behind the most iconic artworks to be born out of conflict, exploring the role of art in achieving change in times of crisis.
Meeting leading artists who have depicted war, this is a journey encompassing people, places and events from every continent. Hiroshima survivors share their testimonies, as well as Iranian musicians, Indigenous Australian artists and photographers of the Civil War in Northern Ireland.
Art has never been in a more powerful position to bring an end to global crises. At a time of assaults on human rights, social justice and free speech, the voices of journalists and artists are under threat. Drawing on iconic works that have shaken the world, this film reaches from our past to our collective future.
#Economics #Society #Aftermath
From the economic and environmental costs to the social and human impacts, this fascinating series takes a forensic look at the mechanics of war to discover the price that must be paid – and who will ultimately pay it – when leaders choose conflict over peace.
Combining dramatic recreations and archive footage with insightful interviews and cutting-edge graphics, each episode explores, investigates and exposes a different conflict. From the two World Wars and Vietnam to more recent wars in Afghanistan, Iraq, and the global War on Terror, we see how the costs escalate and accelerate as each conflict develops.
#Investigation #Pyschology #Confronting
Music elates, touches the soul and bypasses reason. Music is magic. But precisely this magic can turn it into an insidious weapon. 'Songs of War', explores the extraordinary harmony between music and violence.
Sesame Street composer, Christopher Cerf, always wanted his music to be fun and entertaining. But then he learned that his songs had been used to torture prisoners in Guantanamo and Abu Ghraib.
Cerf embarks on a journey to learn what makes music such a powerful stimulant. In the process, he speaks to soldiers, psychologists and prisoners tortured with his music at Guantanamo and finds out how the military has been employing music as a potent weapon for hundreds of years.
#Europe #Family #Emotional
Raf'aa flees Syria in the midst of the war, leaving behind her husband, Nazem, and their two sons in order to seek asylum in Europe. The family plans to follow her to Germany, but by the time Nazem and the boys make it to Greece, they find the borders closed. Confined to the stark conditions of a refugee camp while Raf'aa copes with the trauma she experienced on her own journey, will Nazem be able to safely reunite with his family?
#Heartbreaking #Confronting #Inspiring
A love letter from a young mother to her daughter, the film tells the story of Waad al-Kateab's life through five years of the uprising in Aleppo, Syria as she falls in love, gets married and gives birth to Sama, all while cataclysmic conflict rises around her. Her camera captures incredible stories of loss, laughter and survival as Waad wrestles with an impossible choice – whether or not to flee the city to protect her daughter's life, when leaving means abandoning the struggle for freedom for which she has already sacrificed so much.
Comments