This June, iwonder turns its focus to World Refugee Day on June 20th with the launch of a number of new films, and renewed focus on a selection of powerful documentaries, that shine a light on refugees and those who support them in their search for safety, security and the right to a life free from fear and persecution.
'Shadow Game' follows the perilous journeys of teenagers forced to make their way across Europe in search of a new life, while 'On The Line' and 'Documented' take a look at the migrant crisis in the US, which continues to tear families apart and threaten to deny law-abiding residents the chance to call the only country they have ever known, home.
This month's iwonder What Top Five takes a look at what becomes of those forced into refugee status, as families, friends and perfect strangers try to find a new path in the face of turmoil and uncertainty; as well as those faced with the heart-breaking task of trying to find for peace for those who never made it safety.
Shadow Game
#Escape #War #Children
Launches June 16th
Every day, teenagers who have fled their war-torn countries try to cross Europe's borders in search of protection and a better life. They travel through a shadow world of minefields, wild animals, fast-flowing rivers, smugglers and border guards, desperately trying to win what they call 'The Game'.
With fences raised across Europe, seeking asylum has become almost impossible; reaching a safe haven has become more difficult than ever. Risking their lives, the teenagers undertake a treacherous journey that often takes months or even years. Along the way, they grow up fast. Their journey takes them through the whole of Europe: from Greece to North Macedonia, Serbia and Bosnia and Herzegovina, from Italy to France and the Netherlands.
'Shadow Game' is a mosaic story in which the experiences of many young refugees on the road are forged together into one universal tale. Will they overcome the numerous obstacles they face? And will they find a new home?
On The Line
#USA #Mexico #Deportation
Launches June 30th
Every year, over 100,000 Mexicans living in the USA are deported to Mexico. Many of them have grown up and spent decades in America, working, paying taxes, starting families. Some can't even speak Spanish. In a matter of days, they find themselves torn away from their children and loved ones and escorted across the border, unable to return home.
The border town of Tijuana has become an airlock between two worlds, where the broken lives of migrants end up. For many of these deportees, the only work available is in relocated American call centres. They spend their days answering calls from American consumers, pretending to be working from America, and their evenings looking at the lights from across the border, trying to maintain contact with their families left behind.
Rocio, Richard and Sergio are just three of those affected. This film follows them for nearly a year as they struggle to make sense of the situation they find themselves in, and attempt to rebuild their lives.
Documented
#Immigration #Campaigning #Journalism
Launches June 28th
In 2011, Pulitzer Prize winning journalist Jose Antonio Vargas revealed in the New York Times that he was an undocumented immigrant. In a powerful coming out article he challenged the perceptions of 'illegals' and exposed the trials of life in citizenship limbo. This film chronicles his experiences from revealing his status, through to his transformation into an activist.
We follow him as he reconnects with his mother, whom he hasn't seen for 20 years, and witness the bittersweet moment when his hard work appears to have paid off - an act is passed granting visas to undocumented migrants brought to the US as children - only for Antonio to realise that he is four months too old to benefit.
iwonder When
June 20th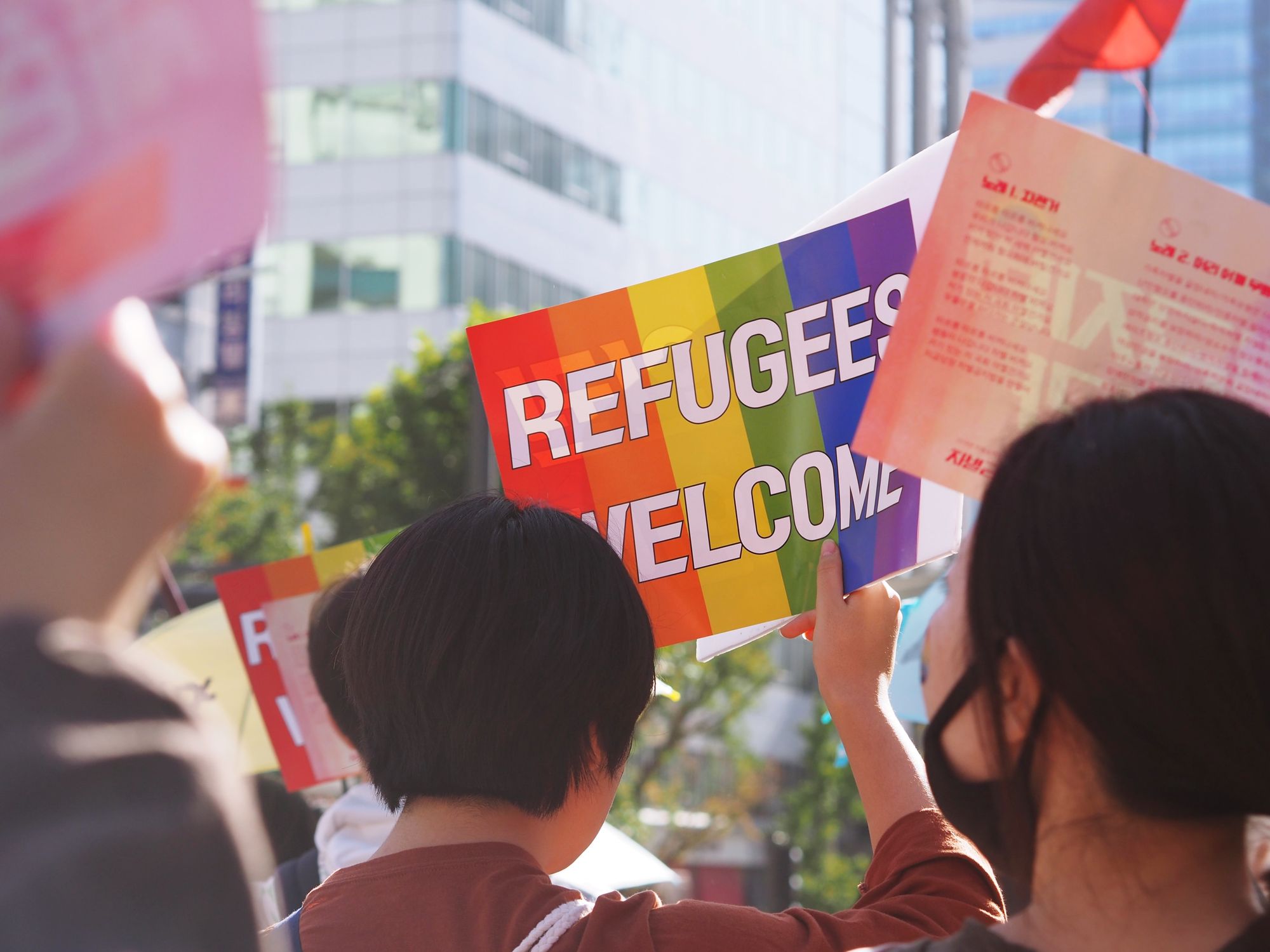 Every year on June 20th, the United Nations' World Refugee Day honours refugees around the globe, celebrating the strength and courage of people who have been forced to flee their home country to escape conflict or persecution. World Refugee Day is an occasion to build empathy and understanding for their plight and to recognise their resilience in rebuilding their lives.
World Refugee Day was held globally for the first time on June 20, 2001, commemorating the 50th anniversary of the 1951 Convention relating to the Status of Refugees.
iwonder Who
Jose Antonio Vargas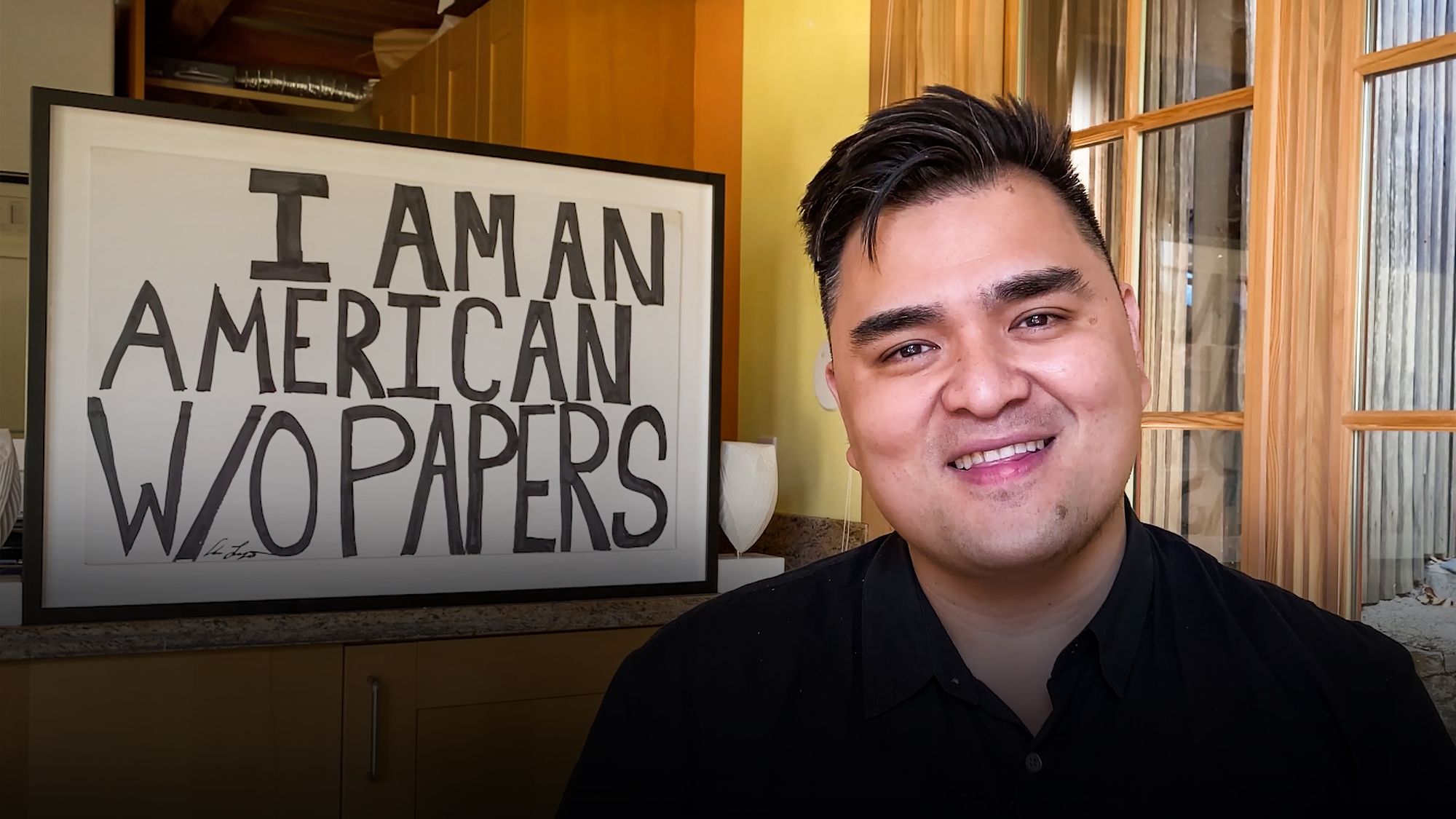 Producer and Director of 'Undocumented', new to iwonder this June, Jose Antonio Vargas is a Pulitzer Prize-winning journalist, Emmy-nominated filmmaker, and Tony-nominated producer. A leading voice for the human rights of immigrants, he founded the non-profit media advocacy organization Define American, named one of the World's Most Innovative Companies by Fast Company.
In 2020, Fortune named him one of its "40 under 40" most influential people in government and politics. His best-selling memoir, Dear America: Notes of an Undocumented Citizen, was published by HarperCollins in 2018. His second book, White Is Not a Country, will be published by Pantheon Books in 2023.
In 2011, the New York Times Magazine published a ground-breaking essay he wrote in which he revealed and chronicled his life in America as an undocumented immigrant. A year later, he appeared on the cover of TIME worldwide with fellow undocumented immigrants as part of a follow-up cover story he wrote.
iwonder What
Refugee Me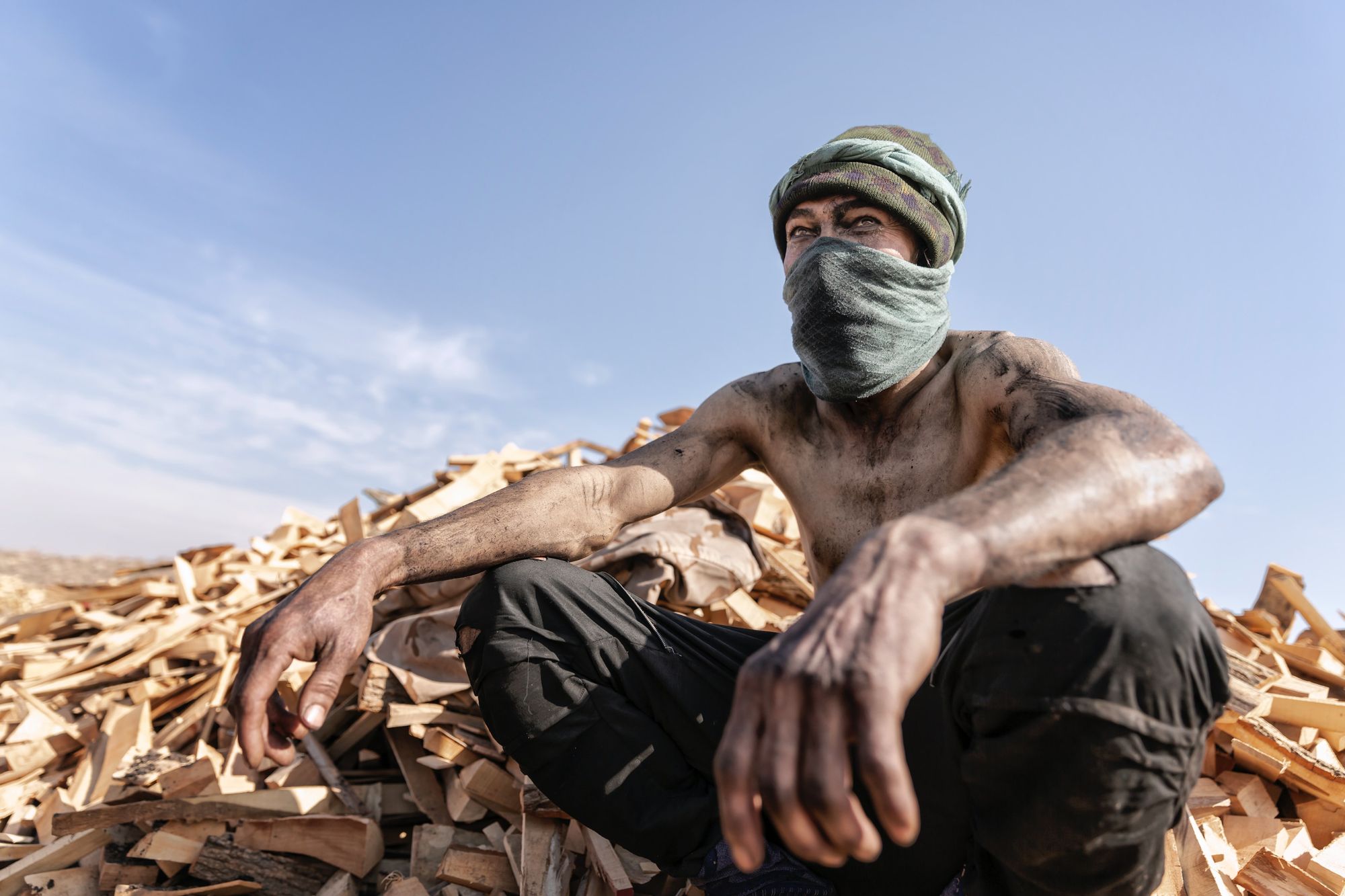 Most people will never know the agony and turmoil of what it feels like to be forced to leave their homeland. In this June's iwonder What Top Five, we look at the personal stories and journeys of people faced with the arduous and heart-breaking task of establishing a new life and identity for themselves, as well as those who have committed to do whatever they can to help, even when it's already too late for some to be saved.
1) #387
#Tragedy #Migrants #Investigation
Launches June 14th
On 18 April 2015, a nameless boat sank off the coast of Libya, killing an estimated 800 migrants. It was the worst tragedy in the Mediterranean since World War II. The Italian government took the unprecedented decision to surface the wreck and try to identify the victims.
A hoodie, pants, a belt: that's what's left of victim 'Number 387'. From an examination of bones, 3D reconstruction and cross-checking DNA, an investigating team resolves to do everything possible to uncover the victims' stories and grant them the dignity of being buried with a name. Who are they? Who are we?
#Syria #War #Family
Raf'aa flees Syria in the midst of the war, leaving behind her husband, Nazem, and their two sons in order to seek asylum in Europe. The family plans to follow her to Germany, but by the time Nazem and the boys make it to Greece, they find the borders closed. Confined to the stark conditions of a refugee camp while Raf'aa copes with the trauma she experienced on her own journey, will Nazem be able to safely reunite with his family?
#Australia #Detention #Politics
With unprecedented material from Australia's offshore detention camps on Manus and Nauru where no press, journalists or cameras are allowed, Chasing Asylum features never before seen footage of the appalling living conditions for detainees, and brings together the faces and the voices of those impacted, but deliberately locked out of, the debate on Australian border protection.
#Sport #Identity #Community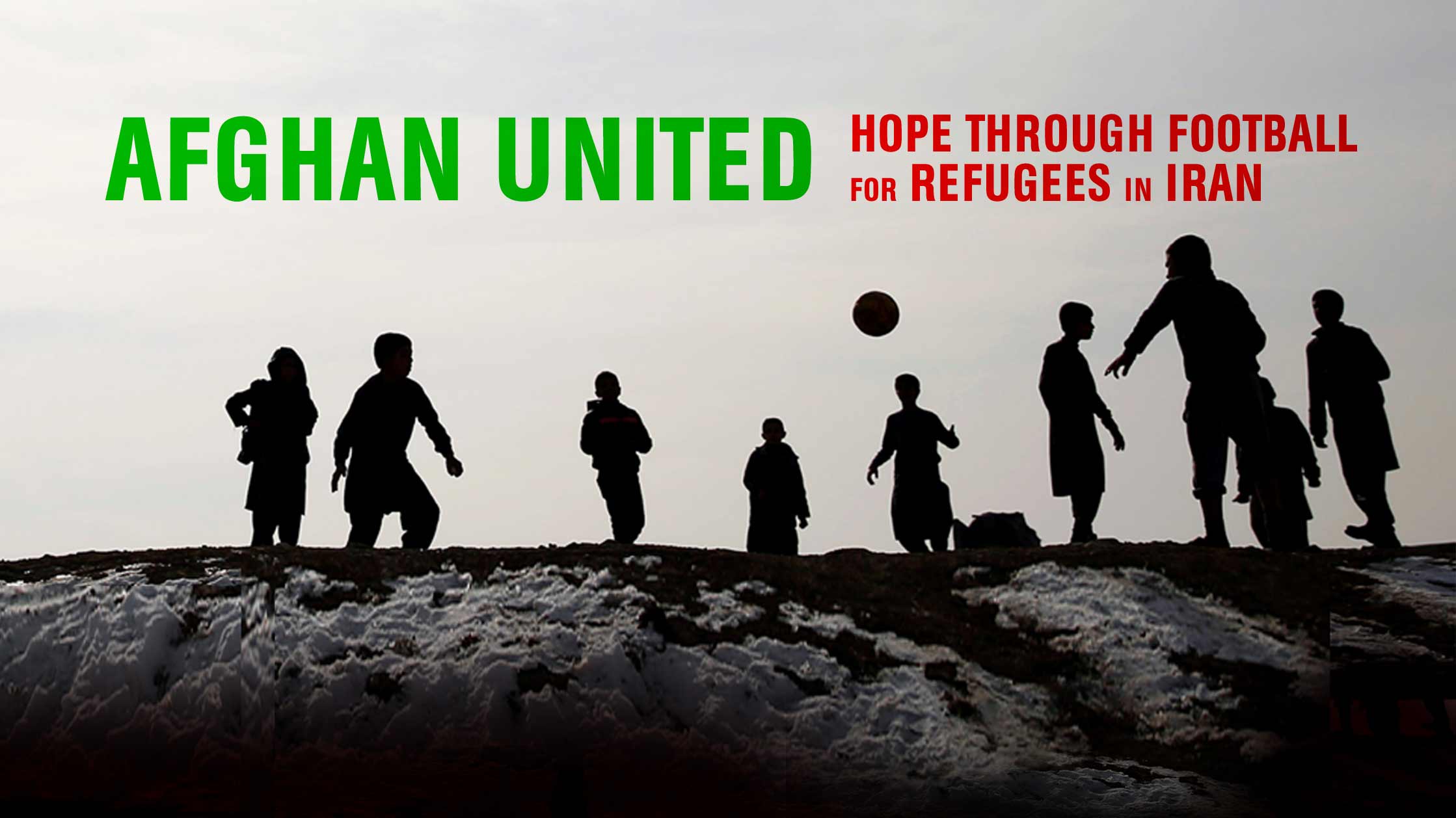 For a group of alienated young Afghan refugees in Iran, football provides a powerful force that gives them a much-needed boost in pride, identity and self-worth. They call their team 'Wahdat' meaning 'unity', and assemble a talented and determined squad. Afghan United is a touching story about a disadvantaged community searching for a sense of unity, kinship, and belonging in the most difficult of circumstances.
#Freedom #Brave #Rescue
This film follows the NGO rescue ship 'Iuventa', bought and operated by a network of young Europeans who challenge the idea of 'Fortress Europe'. In 2016 and 2017, it carried out 15 missions, rescuing more than 14,000 people, before it was seized by the Italian government for allegedly helping trafficking - an accusation Jugend Rettet denies.
Iuventa has won the Amnesty International Human Rights Award, honouring people or organisations that stand up for human rights in difficult conditions.
Comments