iwonder May highlights: True Crime Captured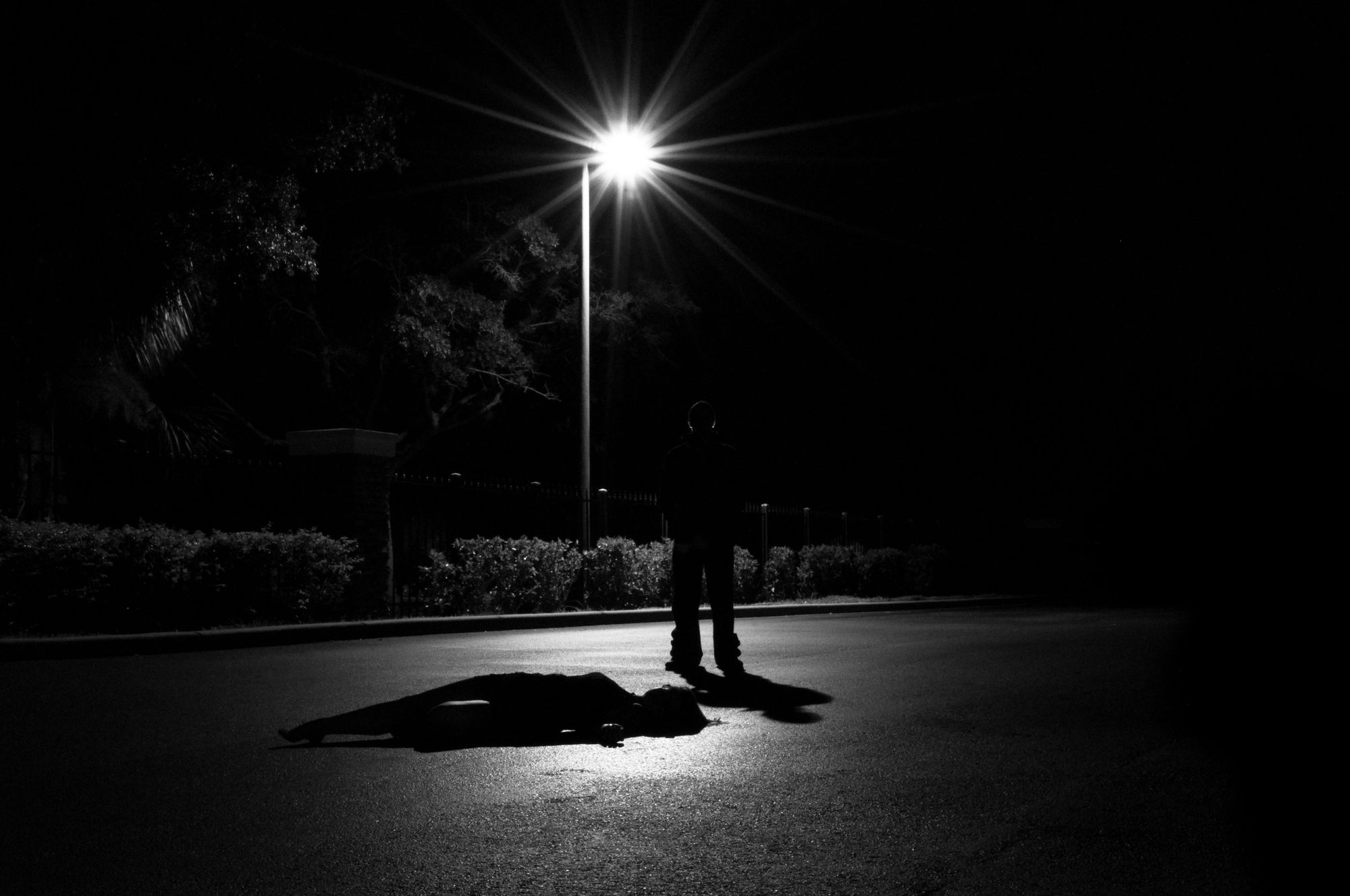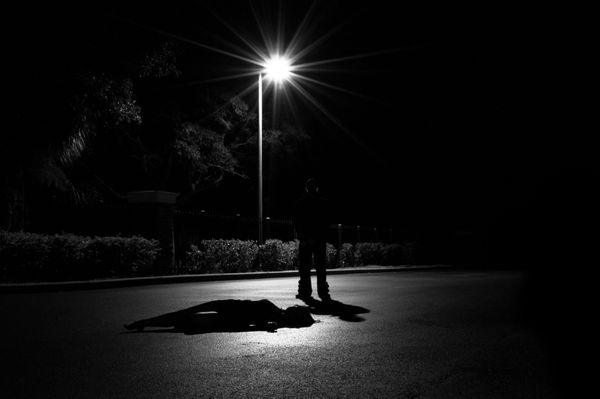 This May marks the 88th anniversary of the end of the road for two of the most infamous characters in criminal history, when Bonnie & Clyde were shot and killed by police officers in an ambush in Louisiana in 1934.
Fueling our enduring fascination with real life crime stories, new to iwonder this month comes a selection of films and series covering misdeeds on a global scale, to personal vendettas, and everything in between.
Leading the line-up is the six-part series, 'Nisman: The Prosecutor, The President and The Spy', with a tale of murder, terrorism and corruption that circled the globe. Accompanied by 'Dying to Divorce', offering a confronting examination of domestic violence and femicide in Turkey, and one woman's crusade to give more protection to woman across the country. And 'Ransom', looking at the harrowing trade in hostage taking, which sees more than 30,000 people kidnapped every year.
Then in this May's iwonder What Top Five, a selection of films looks at a wide range of different crimes and criminals, examining the motives behind their actions and asking whether justice will ever truly be served.
Nisman: The Prosecutor, The President and The Spy
#Crime #Current Affairs #Series
Launches May 5th
A dead body, terrorism and Iran, the CIA and the FBI, corrupt governments and mysterious cover-ups… These are some of the ingredients of 'Nisman: the Prosecutor, the President and the Spy', featuring high-concept, gripping, complex, political crime stories with enormous international resonance.
This critically acclaimed true crime docu-series that ignited a firestorm, is a profoundly researched, character-driven story of crimes, spies and cover-ups. Triggered by a mysterious death, rival narratives of good and evil unfold through police investigations and political crises.
Overshadowing everything is the obscure and complex world of international intelligence services…
In episode one, conspiracy theories are abound when Argentinian special prosecutor Alberto Nisman is found dead, four days after spectacular accusations against President Cristina Kirchner of a massive cover up of Iran's guilt in a terrorist bombing. From the beginning, the US and Israel were deeply involved in the case.
Dying to Divorce
#Justice #Gender #Femicide
Launches May 26th
More than one in three Turkish women have experienced domestic violence, and the number of femicides is rising; but some Turkish women are fighting back. Courageous lawyer, Ipek Bozkurt, is determined to challenge misogynistic violence by putting abusive men behind bars.
Filmed over five years, and entered into the 2022 Academy Awards for Best International Feature Film, 'Dying to Divorce' takes viewers into the heart of Turkey's gender-based violence crisis. Through intimately shot personal stories, the film gives a unique perspective on the struggle to be an independent woman in modern Turkey.
Ipek's fight is not only against a legal system which regularly gives light sentences to male perpetrators, but an increasingly repressive government whose unprecedented crackdown on dissenting voices leaves Ipek, like thousands of other lawyers, fearing imprisonment.
The Ransom
#Kidnapping #International #Extortion
Launches May 26th
Every year more than 30,000 people are kidnapped around the world. Hostage-taking has become big business, with its own rules and key players. In response, insurance firms have developed specialised 'Kidnap and Ransom' (K&R) policies for wealthy individuals and multinational corporations – the prime targets of hostage-takers.
Filmed in Venezuela, Abidjan, USA, UK, France and Denmark, this film examines the murky world of international kidnapping and K&R policies, with exclusive access to one of the leading kidnap insurers and the top hostage negotiators he works with. The film follows the case of Kenny Cisneros, the third member of his family to be kidnapped in less than a year, and hears from former hostages and key players in the industry.
iwonder When
May 23rd, 1934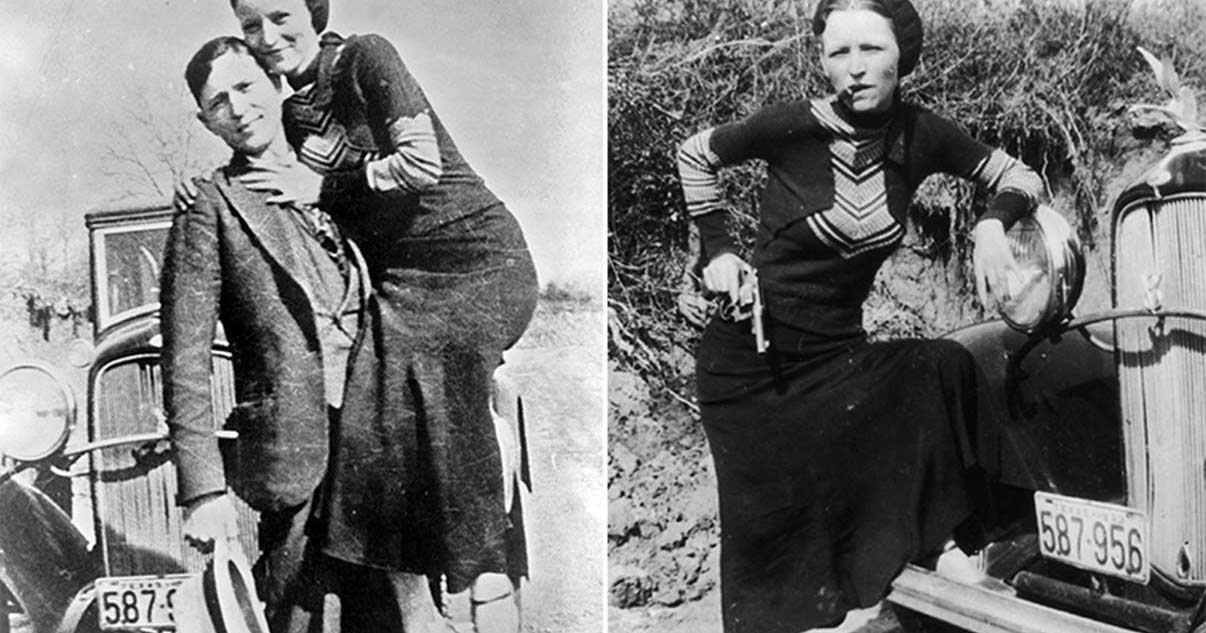 On this date, Clyde Champion Barrow and his companion, Bonnie Parker, were shot to death by officers in an ambush near Sailes, Bienville Parish, Louisiana, following one of the most colourful and spectacular manhunts the nation has ever seen.
Just shy of five feet tall, Bonnie was a part-time waitress and amateur poet from a poor Dallas home who was bored with life and wanted something more. Clyde was a fast-talking, small-time thief from a similarly destitute Dallas family who hated poverty and wanted to make a name for himself.
At the time they were killed in 1934, they were believed to have committed 13 murders and several robberies and burglaries.
Their notorious exploits came to an abrupt end when, before dawn on May 23 1934, police officers from Louisiana and Texas concealed themselves in bushes along the highway near Sailes, Louisiana. In the early daylight, Bonnie and Clyde appeared in an automobile and when they attempted to drive away, the officers opened fire, killing them both.
iwonder Who
Rodrigo Rosenberg Marzano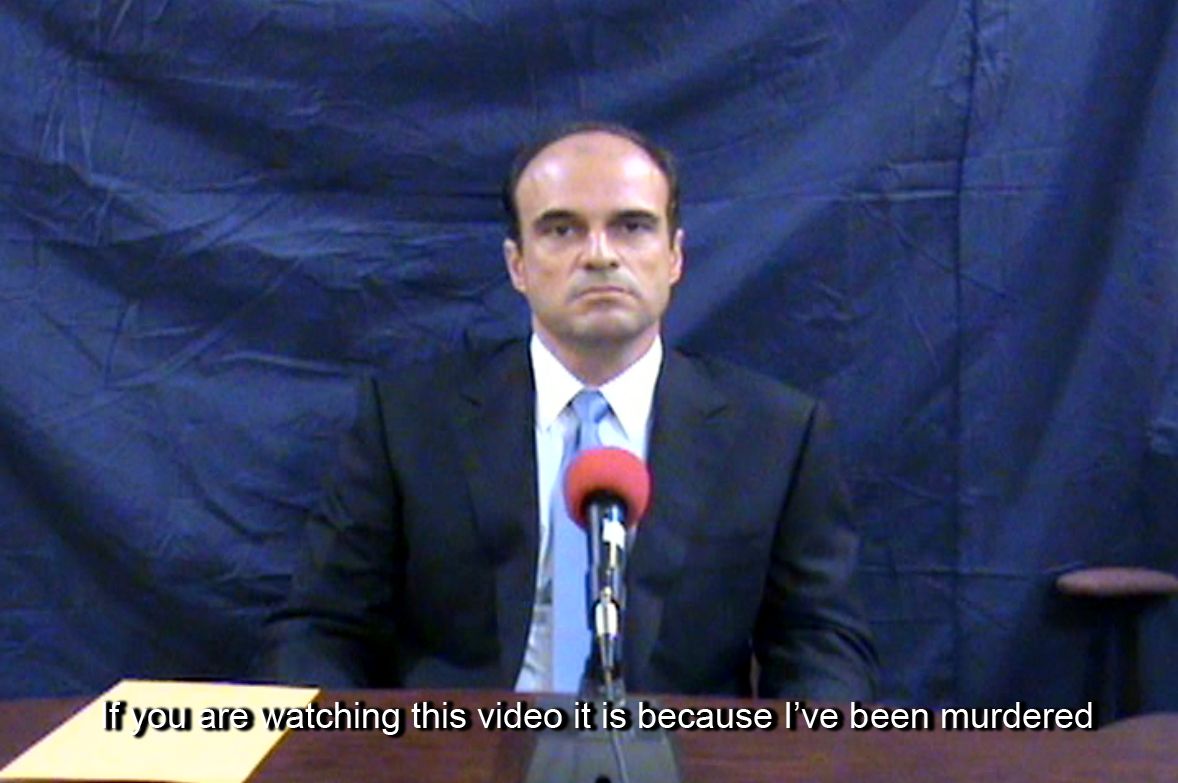 The subject of iwonder's 'I Will Be Murdered', Rodrigo Rosenberg Marzano, born November 28th, 1960, was a Guatemalan attorney. Before his death, Rosenberg recorded a video message proclaiming that if he was murdered, Álvaro Colom Caballeros, President of Guatemala, would have been directly responsible, saying, "If you are watching this message, it is because I was assassinated by President Álvaro Colom."
His subsequent killing caused a national uproar, led to multiple arrests, and concluded in a sensational and controversial verdict following the investigation into his death.
iwonder What
Behind the Crimes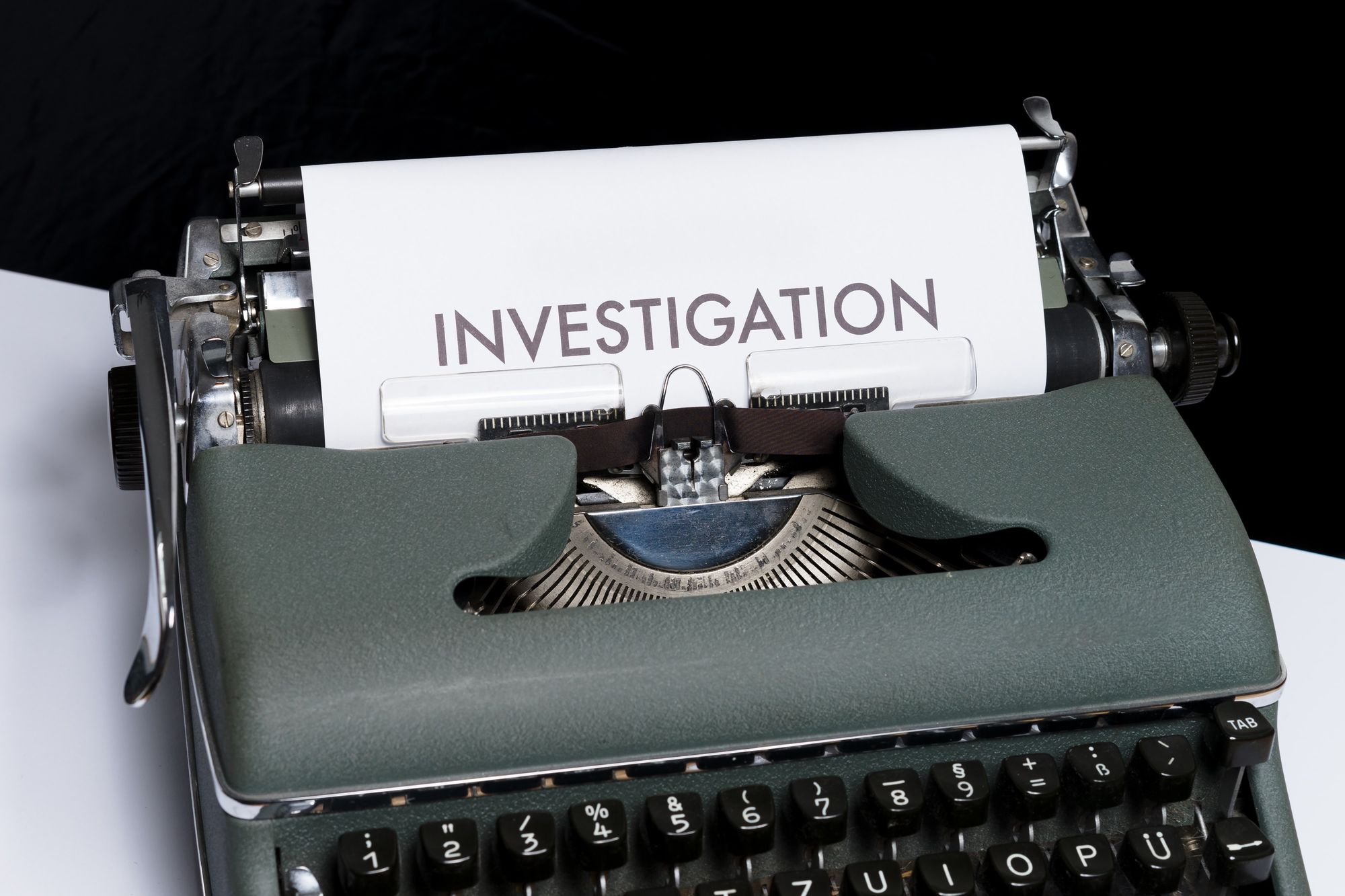 1) The Men Who Stole the World
#Money #Finance #Crime
Launches May 17th
This is a story about money, power, and impunity wielded by bankers, traders, and investment fund executives, who took the world's financial system to the brink of collapse.
More than a decade after the crisis, this documentary gives a voice to the bankers themselves, along with their relatives, the former "insiders" with whom they rubbed shoulders, and those who were in the eye of the storm.
Alongside the personal perspectives, the documentary asks two crucial questions: were the real culprits of the financial crisis every brought to justice, and could the same thing ever happen again?
2) Prescribing Death
#Drugs #Justice #Health
Launches May 24th
Oxycontin. Codeine. Fentanyl: all prescription drugs to which countless patients have become addicted. As America battles an opioid crisis that sees 170 citizens die every day, lawyers and prosecutors are trying to bring an end to Big Pharma's impunity. But how did it reach this point?
Strong, opium-based pain killers like Oxycontin were traditionally only given to cancer sufferers. But from the mid-1990s, they were rebranded and aggressively marketed for all types of pain. By the time the dangers of these pills became apparent, and regulators started restricting access, it was too late. Denied the prescription drugs they had become dependent on, and with a chronic lack of resources to treat addiction, addicts turned to harder drugs like heroin.
This film follows those trying to reverse the trend, addicts struggling to get clean, and the prosecutors trying to hold those responsible to account.
3) Death in Léon
#Murder #Politics #Series
Launches May 5th
The brutal murder of Isabel Carrasco, one of Spain's most controversial politicians, shocked the nation. Three women were quickly arrested in what appeared to be an inexplicable private vendetta. But as the investigation developed, a deeper story of power, deceit and betrayal emerged.
With unrivalled access to all the main characters, this critically-acclaimed series is a riveting portrayal of a provincial society where nothing is what it seems.
In episode one of the six-part series, Isabel Carrasco, the President of the provincial government is murdered in broad daylight in the centre of Leon, with a mother and daughter, and a policewoman charged with the crime.
4) I Will Be Murdered
#Conspiracy #Politics #Investigation
Launches May 24th
In May 2009, Rodrigo Rosenberg, a wealthy, charismatic lawyer, went cycling near his home in Guatemala City and was murdered. What was extraordinary is that Rosenberg knew, for certain, he was about to be killed.
Rosenberg's lover had been murdered a few weeks before. He was driven to investigate things, he told his friends, that would inevitably lead to his death. A video he recorded days before he died accused the President of his murder. Uploaded to YouTube, it nearly brought down the government.
There began a brilliant investigation, a journey into Rosenberg's soul and Guatemala's hell, that after multiple twists and turns, reached a stunning conclusion.
#NYPD #Corruption #Murder
This true crime documentary series explores the extraordinary story of two New York City detectives convicted of the sensational 1975 murder of a Denver businessman, their decades-long fight to clear their names, and the hunt for one of the confessed gunmen who may hold all the answers: a man placed into witness protection by law enforcement over forty years ago.