Faced with domestic problems ranging from rising gun violence to intensified polarisation, the US is at risk of losing its global standing, with various geopolitical crises today suggesting the emergence of a new international order.
Reflecting on the complex fabric of America, new to iWonder this November come three films exploring trends and tensions at every level of society in the US
'USA: The Woke Revolution' examines the competing points of view between the push for enlightenment versus the clamour for freedom of speech and universalism; 'Conscience Point' looks at the clash between progress and preservation; while 'Missing Kelly' unravels the DNA of the American Dream from the perspective of a grieving father facing the final years of his life.
Then in this Month's iWonder What Top Five, we take a closer look at five fascinating characters, each destined to leave their own unique mark on America's past, present, and future.
USA: The Woke Revolution
#Morality #Freedom #Cancel Culture
Launches 16th November
In the USA, a new identity movement has emerged. Its mission: to fight against ethnic, sexual and gender discrimination and to impose new rules. Its name: "woke".
To be woke is to be aware of the discrimination suffered by minorities and of white privilege. In Denver, Colorado, wealthy white Americans pay $500 to attend dinner parties where they are told they are unknowingly racist. At New York City Hall, a special commission tracks the "micro-aggressions" suffered by citizens from minorities.
Those who oppose this ideology are considered racist and are "cancelled", that is to say socially eliminated and shamed on social networks.
But some feel the woke revolution has gone too far. Is there a case to be made for a return to universalism and tolerance?
Conscience Point
#Race #Class Wars #History
Launches 23rd November
The Hamptons: playground of the super-rich. Epicenter of a luxury property boom, with developers scheming for any scrap of land on which to make millions.
Meanwhile the original inhabitants of this beautiful peninsula, the Shinnecock Indians, find themselves pushed to a point of near extinction, squeezed onto a tiny 750- acre reservation.
Exploring the roots of American inequity, greed and pollution, Conscience Point contrasts the values of those for whom beautiful places are a commodity – who regard land as raw material to be developed for profit and pleasure – and those locals for whom land means community, belonging, heritage and home.
Conscience Point metaphorically and thematically goes beyond the Hamptons to tell a story of fighting the elite 1% at a time when so many are struggling to remain in gentrifying parts of cities.
Missing Kelly
#Moving #Investigation #Crime
Launches 23rd November
In the twilight of his life, Mike, an ordinary American man from Kentucky, is convinced of one thing: his son Kelly was murdered.
Refusing to believe the police's verdict of suicide, Mike sets out on an investigation to reveal the truth, taking him on a journey through his past, his own trajectory, and that of his generation.
A history of the American twentieth century emerges. Through the portrait of this "ordinary" man from the southern United States, Missing Kelly offers an immersion into Christian white America.
Mike is one of those "forgotten", for whom the American dream never came true.
iWonder When
November 23rd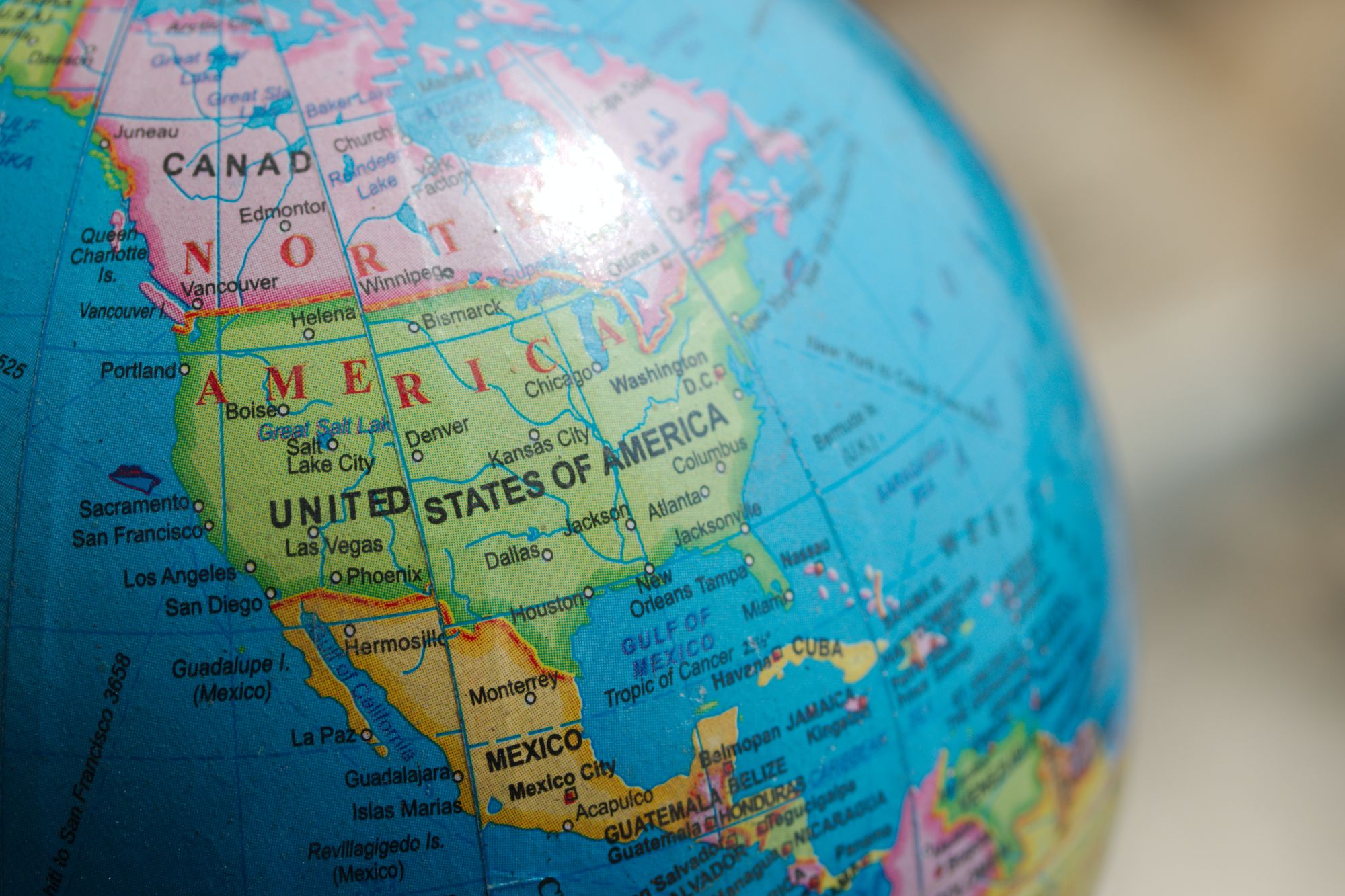 Thanksgiving, cherished as a time for American families and friends to gather, express gratitude, and share a festive meal, is a time of unity, gratitude, tradition, and ceremony. And yet it also carries with it a complex history.
While the early Thanksgiving feast between Pilgrims and Native Americans symbolises cooperation, for Native Americans, the holiday can represent a painful history of land dispossession, loss, and the erosion of their cultures.
In recent years, there has been a growing awareness of these historical controversies, and some communities now use Thanksgiving as an opportunity for reconciliation and reflection on the complex relationship between Native Americans and the United States.
It's a reminder that while Thanksgiving remains a time for gratitude and togetherness, it's also a time to engage in conversations about its implications for various communities.
iWonder Who
William Powell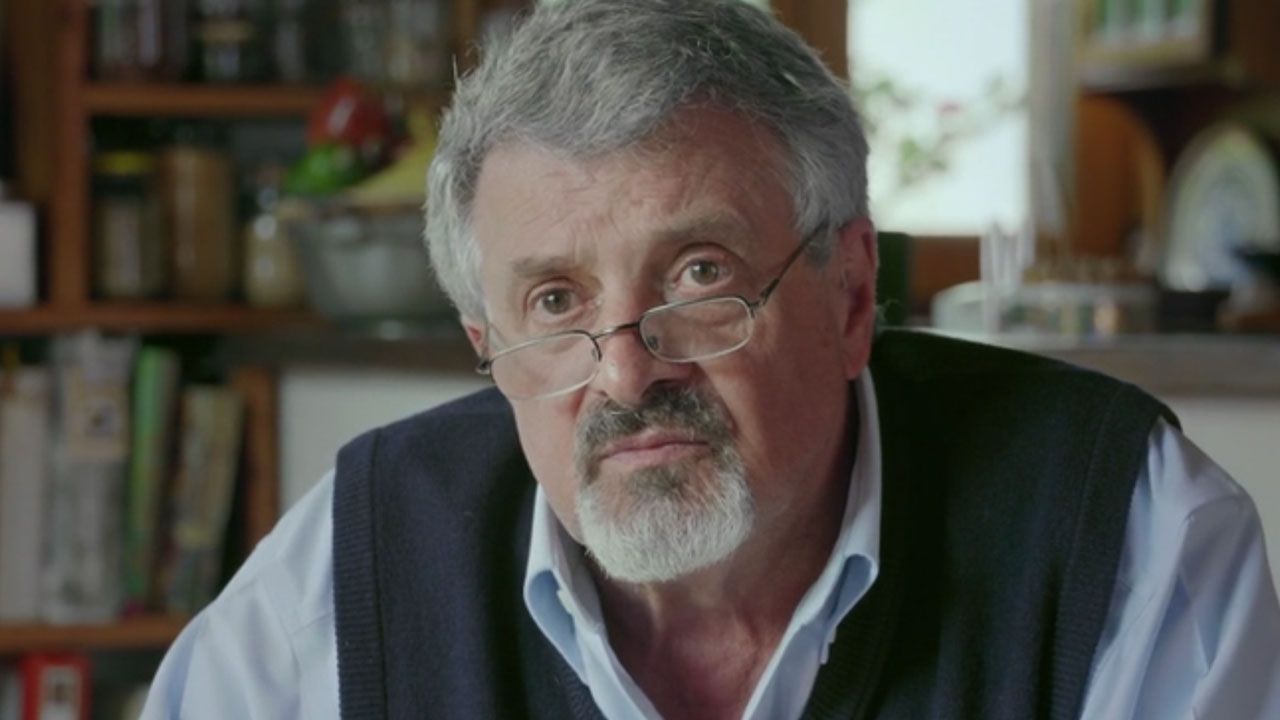 Subject of 'American Anarchist' streaming now on iWonder, as the author of the controversial Anarchist Cookbook, William Powell created a blueprint for homemade explosives and civil disobedience.
However, over time, Powell's perspective shifted, and he disavowed the book's contents, expressing remorse for the potential harm it could cause.
In subsequent decades, Powell turned away from the book's radicalism and actively worked to have it removed from circulation, deeply troubled by its dangerous influence. He channelled his energy into charitable and community activities, emphasising peace, education, and understanding.
William Powell's life reflects the tension between youthful rebellion and the responsibilities of adulthood. His legacy is a testament to the complexities of personal growth and the enduring debates surrounding freedom of expression and societal responsibility.
Powell passed away on July 11, 2016, leaving a legacy of controversy and self-reflection.
iWonder What
Close up on Characters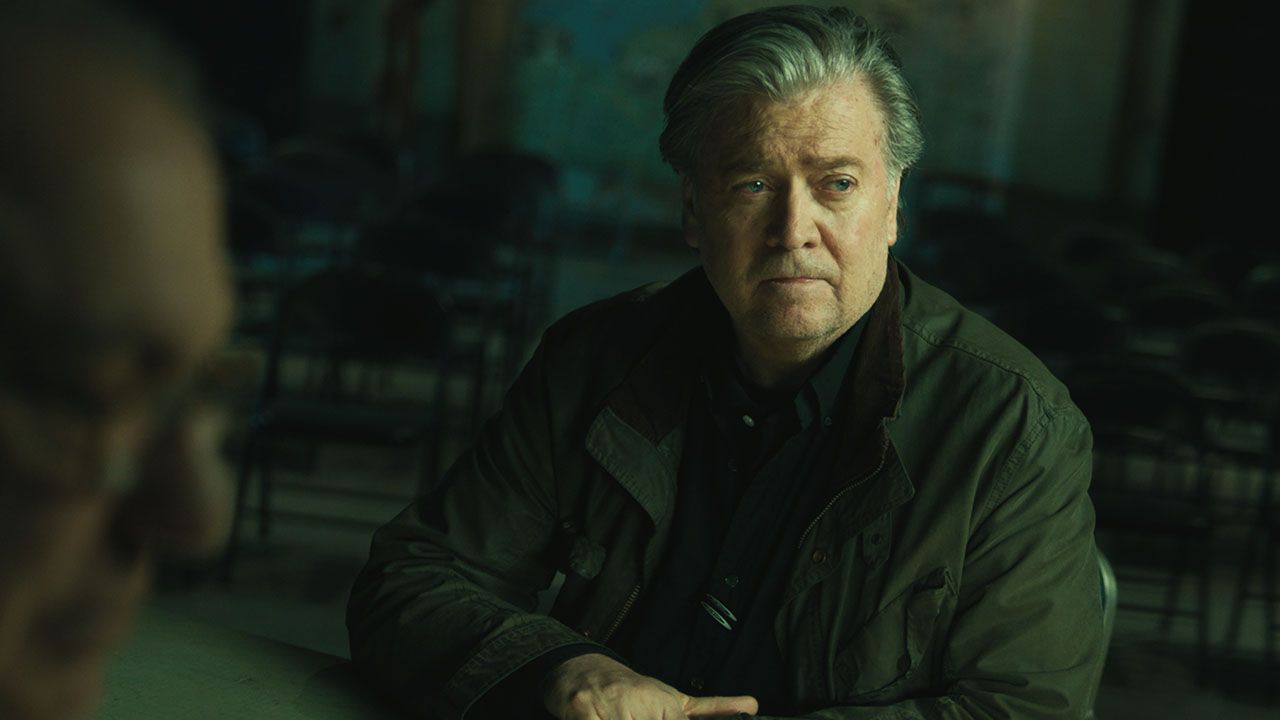 From a far-right political strategist and his ex-President to a law enforcement officer and a wannabe vigilante, this month's iWonder What Top Five gets up close with five unique characters, who have each, in their own way, left a lasting mark on the varied tapestry of modern America.
In such a multi-faceted nation, can there ever be such a thing as black and white, good and bad?
#Politics #Extremism #Trump
Former White House Chief Strategist and CEO of the 2016 Trump campaign, Steve Bannon, sits down with Academy Award-winning filmmaker Errol Morris for an extensive interview. Through his role as advisor to Donald Trump, many describe Bannon as "the architect of Trumpism."
Born into a "hardcore Democratic family", we learn of the ideas that shaped Bannon into a leading figure of the alt-right, and his role in Trump's election.
The filmmaker describes the film as a "horror film", with a fascinating villain in the leading role, too dangerous to ignore.
#Investigation #Travel #Justice
Bob Maser had his car and money stolen by a con man called Bill. The car is found in Detroit and Bob leaves his home and family to go and reclaim it. In the car he finds Bill's old notebook filled with names, phone numbers, addresses, odd drawings and texts. Bob decides to try and track Bill down to see justice happen.
His hunt takes him across the country, to New Orleans, Detroit, Los Angeles and the Mojave Desert. Stories unfold of other travellers on the same path, and other people Bill has conned. They have all lost and are all searching – in a country under pressure.
#Antihero #Revolution #Identity
As the heady days of the late 60's counterculture and political upheaval turned darker, Powell, at age 19, wrote one of the most infamous books ever published: The Anarchist Cookbook. Part manifesto and part bomb making manual, it went on to sell over 2 million copies.
Powell – who died in 2016 – was a man haunted by his own creation, struggling to make sense of the damage it has done.
This film tells a cautionary tale of youthful rebellion and unforeseen consequences, a universal, all-too-human story of a man at the end of his life wrestling with his past, his identity, and coming to terms with who he really is.
#Police #Violence #Justice
An explosive documentary which examines the increasingly taut relationship between the American police and its citizens, this film is told through the story of William 'Dub' Lawrence, a former sheriff who established and trained his rural state's first SWAT team only to see that same unit kill his son-in-law in a controversial standoff 30 years later.
Driven by an obsessed sense of mission, Dub uses his own investigative skills to uncover the truth in this and other recent officer-involved shootings and SWAT team raids, while tackling larger questions about the changing face of police violence across America.
#Trump #Fake News #US Election
Filmed in the USA and Europe, featuring Noam Chomsky as well as journalists from The Guardian and the New York Times, this investigative documentary explores how algorithm-based fake news and disinformation are shaping our society. Can we find reliable information in these post truth times?
Comments