This September marks a painful moment in the USA's history, when, in 1971, a protest against inhumane prison conditions came to a bloody end at the Attica Correctional Facility.
39 inmates lost their lives to a grisly massacre in the name of justice and order, of which the State of New York went to extreme lengths to cover up after. This September, iwonder explores the theme of The Pursuit of Freedom, looking at life inside the prison system versus the contrasting wide open spaces inhabited and explored by people across the world.
New and exclusive to iwonder this month, Betrayal at Attica explores just how things went so horribly wrong at the New York prison, while The Work and Bloodsworth, examine the good and the bad of inmates' experience behind bars.
This month's iwonder What Top Five casts its gaze out into the far reaches of the natural world, exploring the remote, distant and extreme lives and experiences of people far beyond the borders and boundaries of life as many of us know it.
Betrayal at Attica
#Murder #Crime #Justice
Launches September 16th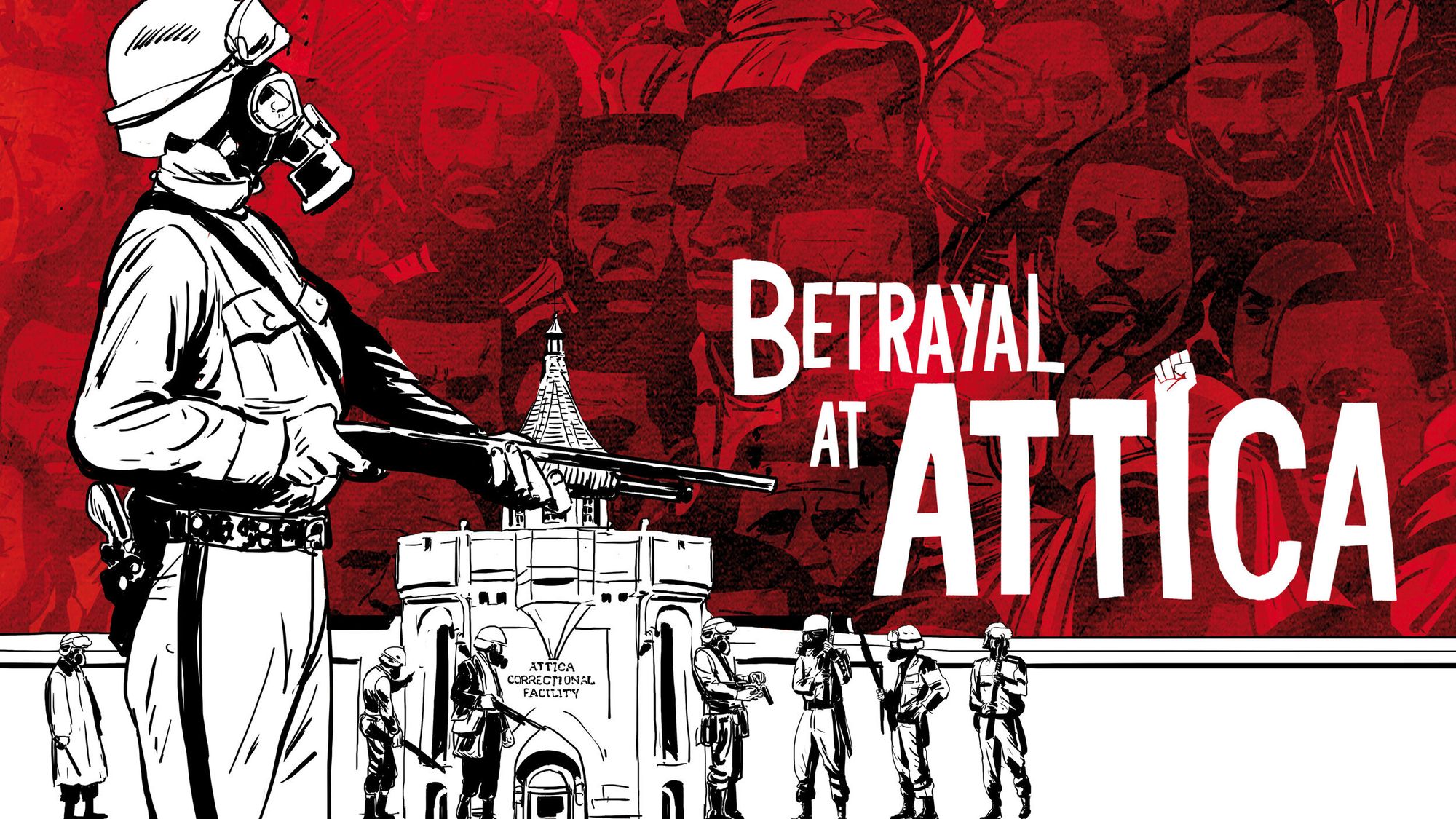 On September 13th, 1971, the State of New York shot and killed 39 of its own citizens, injured hundreds more, and tortured the survivors. The events at Attica Prison have been told and retold, but evidence of the premeditation and planning has always been kept behind closed doors - until now.
When thirteen hundred incarcerated men rebelled due to inhumane prison conditions, taking over the prison and holding forty guards hostage, they entered into negotiations with state officials, only for those talks to end in an armed attack resulting in the deaths of 39 men at the hands of State police.
With the US prison population swelling from 300,000 in 1970 to 2.4 million today, and as the 50th anniversary of the Attica massacre draws close, through the eyes and evidence gathered by Elizabeth Fink, attorney for the Attica Brothers' legal defence, Betrayal at Attica is an important reminder of a painful chapter in history that must never be repeated.
#Healing #Justice #Law&Order
Step inside Folsom Prison with Level-Four convicts, as together they participate in "the work" of revealing their rawest emotions in order to free themselves from the deep aggression they feel inside.
One at a time, the men from the inside get in touch with themselves, break down, and begin the process of healing, while the men joining them from the outside strive to shed their preconceived notions of what they're supposed to feel.
In their debut feature, directors Jairus McLeary and Gethin Aldous volunteered for the organisation that hosts the therapy session for many years to gain the trust of the thick-skinned subjects.
While it's easy to write off violent convicts as they sit in prison, The Work reveals an intimate and powerful portrait of authentic human transformation that transcends what we think of as rehabilitation.
#Justice #Punishment #Crime
This is the remarkable true story of the first death row inmate exonerated by DNA in the US. "Bloodsworth: An Innocent Man" recounts Kirk Noble Bloodsworth's remarkable journey through the criminal justice system. An innocent man convicted and sentenced to death for a crime he did not commit, Kirk became the first death row inmate exonerated by DNA evidence in the United States. "Bloodsworth - An Innocent Man" offers an intimate glimpse into what it is to wake to a living nightmare: an innocent man caught in the perfect storm of injustice.
iwonder When
September 13th, 1971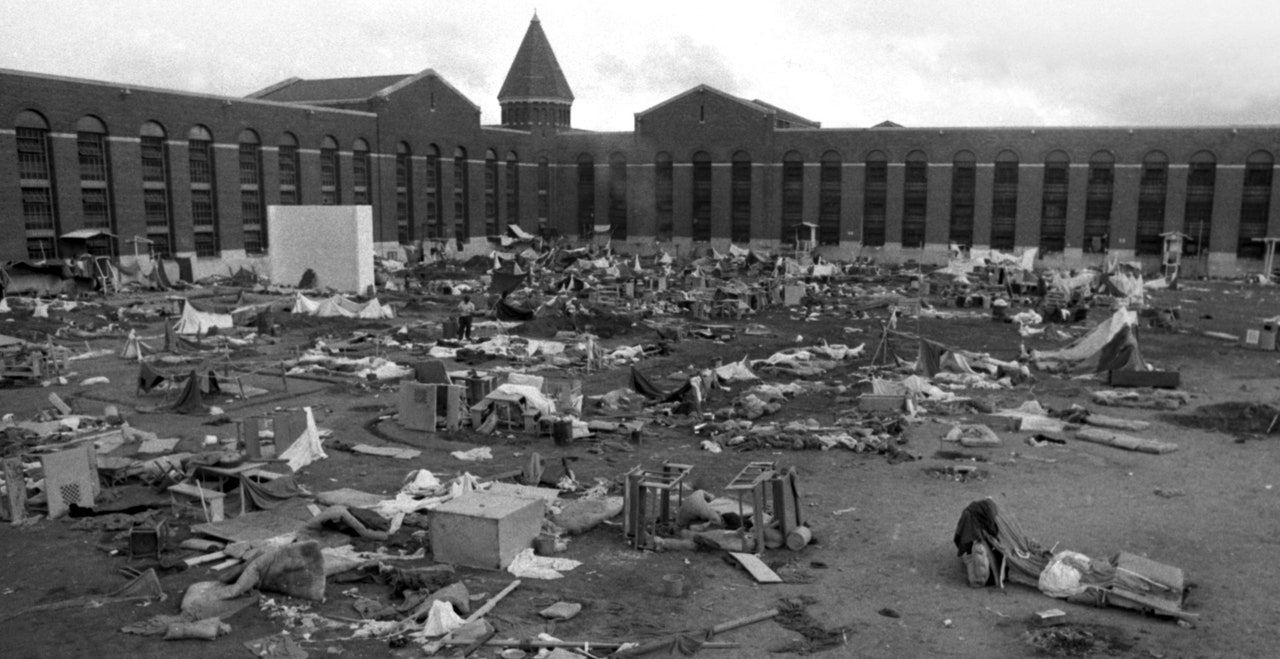 September 13th, 2021 will mark the 50th anniversary of the bloodiest attack by state authorities in United States history, as Governor Rockefeller ordered an armed assault against the defenceless men who had been protesting against inhuman prison conditions, resulting in the deaths of 39 inmates.
The date remains significant for many in the USA who continue to draw on the memory of these victims to campaign for abolition, decarceration, defunding, reparations, equal justice, and making the historic demands of the Attica Brothers a reality.
iwonder Who
Ron Rutland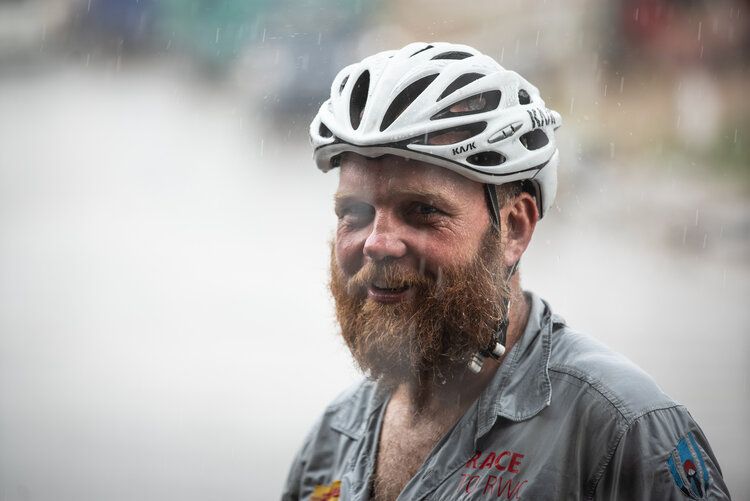 South African 'part time adventurer' Ron Rutland is no stranger to extreme expeditions and adversity. The former rugby player and entrepreneur has embarked on three extreme expeditions: a world-first unsupported solo bicycle journey through the entire continent of Africa, a world-record-breaking hole of golf across the immense, untouched landscapes of Mongolia, and most recently the charity bicycle ride from London to Tokyo in 2019 featured in Everything in Between. Exploring first-hand what it truly means to be human, these trips have changed Ron's life forever.
iwonder What
Far & Away
This month's iwonder What Top Five looks at distant places, the people who choose to live or journey there, what sets these individuals and communities apart from the rest of the world, as well as what unites them.
1) Everything in Between
#Escape #Adventure #Outdoors
Launches 23rd September
In February 2019, two strangers set out on a 20,000km cycling expedition from London to Tokyo. They had to arrive within 230 days in order to deliver the official whistle for the opening match of the Rugby World Cup. This is the story of the wild human adventure that happened in between.
2) Searching for Bill
#Crime #Adventure #Exploration
Launches 7th September
Bob decides to try to track down Bill - a con man who stole his car and money. His hunt takes him across the country, through New Orleans, Detroit, Los Angeles and the Mojave Desert. Stories unfold of other travellers on the same path and other people Bill has conned. They have all lost and are all searching, in a country under pressure.
#Distant #Peaceful #Community
Monrovia, Indiana explores a small town in rural, mid-America and illustrates how values like community service, duty, spiritual life, generosity and authenticity are formed, experienced and lived along with conflicting stereotypes.
#Culture #Food #Outdoors
A grand vision of humanity unified by our most common and primal tradition, this film takes us across twelve countries, where stories of race, class and belonging are told around the fire by families, cooks and backyard philosophers.
5) Mark Beaumont: Around the World in 80 Days
#Adventure #Extreme #World
Launches 23rd September
A gripping tale of one man's determination to smash the record for cycling around the globe, this film follows endurance athlete Mark Beaumont as he covers 29,000 kilometres, riding 16 hours a day for over two and a half months, cycling through some of the harshest conditions that one man and his bicycle can bear.
Comments