In Rescuing Rex, we meet dogs from all over the world that have been abandoned, abused, and even put on death row. The name of the film itself is a deliberate misnomer, Rex is not any particular dog's name, but rather represents all of the dogs we meet in the film. These dogs include scruffy Nigel, cowering against a back corner in a shelter; Murphy, a three-legged Doberman about to be euthanised; and Jagger, whose big brown eyes reflect a desperate need for love.
Fortunately, the dogs have been swept up in part of a social movement that is driven by animal lovers and rescue groups who band together to encourage pet adoption. They are changing the face of pet ownership, shifting the trend away from purchasing puppies from pet stores and backyard breeders, and towards adopting dogs through rescue groups, often even from faraway countries.
The rising popularity of pet adoption has sent ripples worldwide, with several countries and cities implementing bans on pet shops and backyard breeders, such as Toronto and Vancouver in Canada, leading many dog lovers in Canada to open their homes to rescue dogs. Canada also has one of the fewest stray dog populations of any country in the world, as spaying and neutering pet dogs are highly encouraged. In fact, as the pandemic swept across Canada last year, rescue groups saw a surge in demand for pets, as people sought furry companions to keep them company as they stayed at home.
The dogs featured in the film are far from perfect—many of them have little prior human contact and lots of baggage, such as trauma, neglect, and physical injuries. One rescue group managed to locate the owner of a dog that had been a stray for two years, but the owner no longer wanted anything to do with the dog. However, as one of the rescuers in the film puts it, "one man's trash is another man's treasure". From Taiwan to Turkey, Mexico to the United States, these dogs are taken in by devoted animal lovers who care for them, rehabilitate them, and send them on a life-changing voyage to Canada.
As we follow the lives of these rescue dogs and their new owners, we are given intimate glimpses of their experiences and how they can change each other's lives, begging the question: Just who is saving whom? In Toronto, Harrison, Nigel's new owner, shares how when Nigel first arrived in his new home he was so anxious that he would run and hide behind the toilet, but watching how Nigel coped with his new environment helped Harrison manage his own mental health and gives him strength to go on.
According to filmmaker Leora Eisen, "It's heartwarming to see dogs cross the border into the loving arms of fosters and adopters. But it can also be heart-wrenching." Rescuing Rex shines a spotlight on this, revealing both the beauty of dogs finding new, loving homes, and the ugly side of pet adoption, where scammers prey on compassion in order to make a profit.
---
To stream Rescuing Rex and more of the best documentaries from around the world, sign up for a free trial on www.iwonder.com today. Film availability may vary according to country.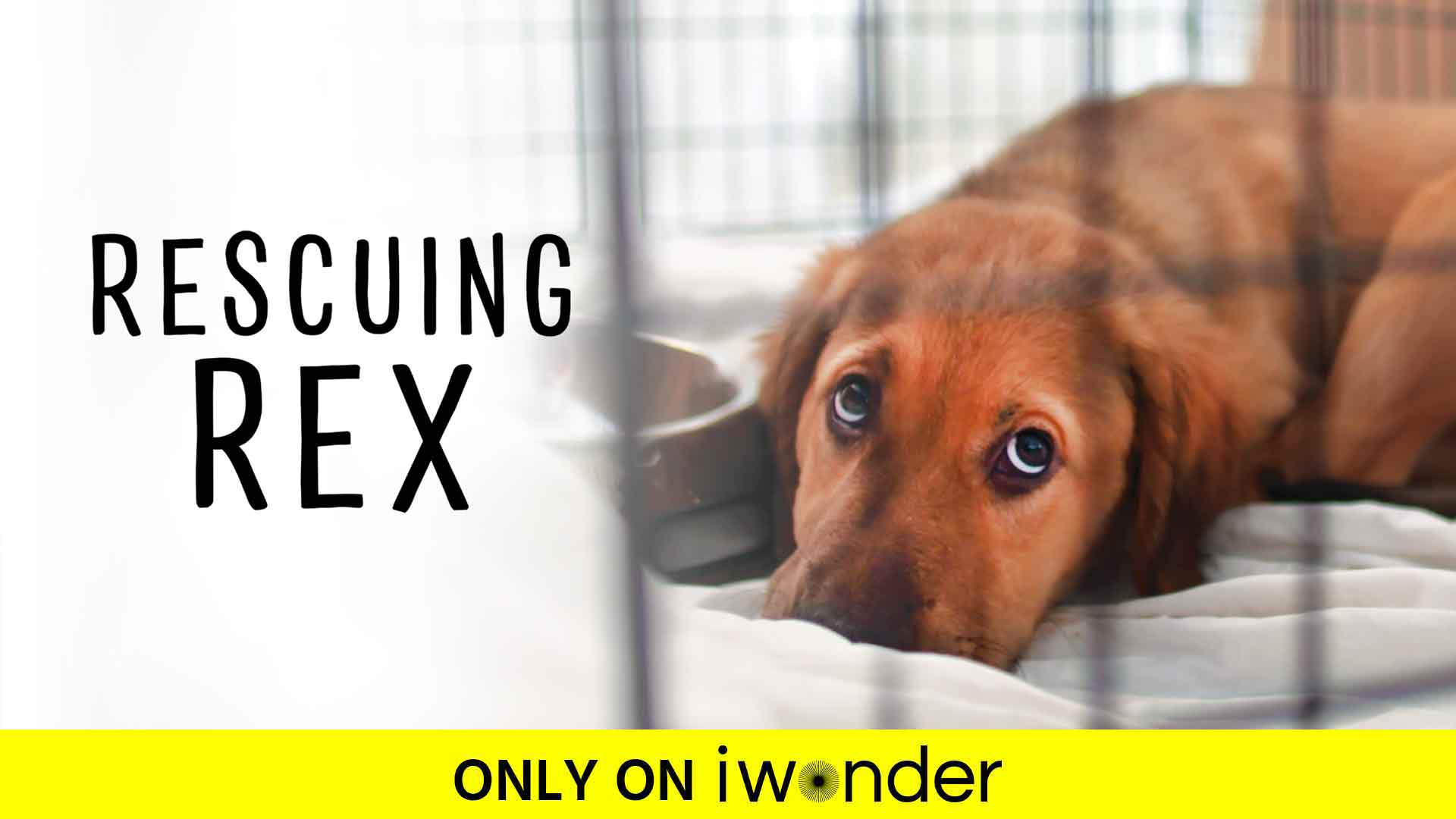 ---
Some other links mentioned in the article:
Comments