Launching in Australia this week is Tea with the Dames, a film that offers viewers an intimate, fly-on-the-wall glimpse at what happens when longtime friends Dame Maggie Smith, Dame Judi Dench, Dame Eileen Atkins, and Dame Joan Plowright get together.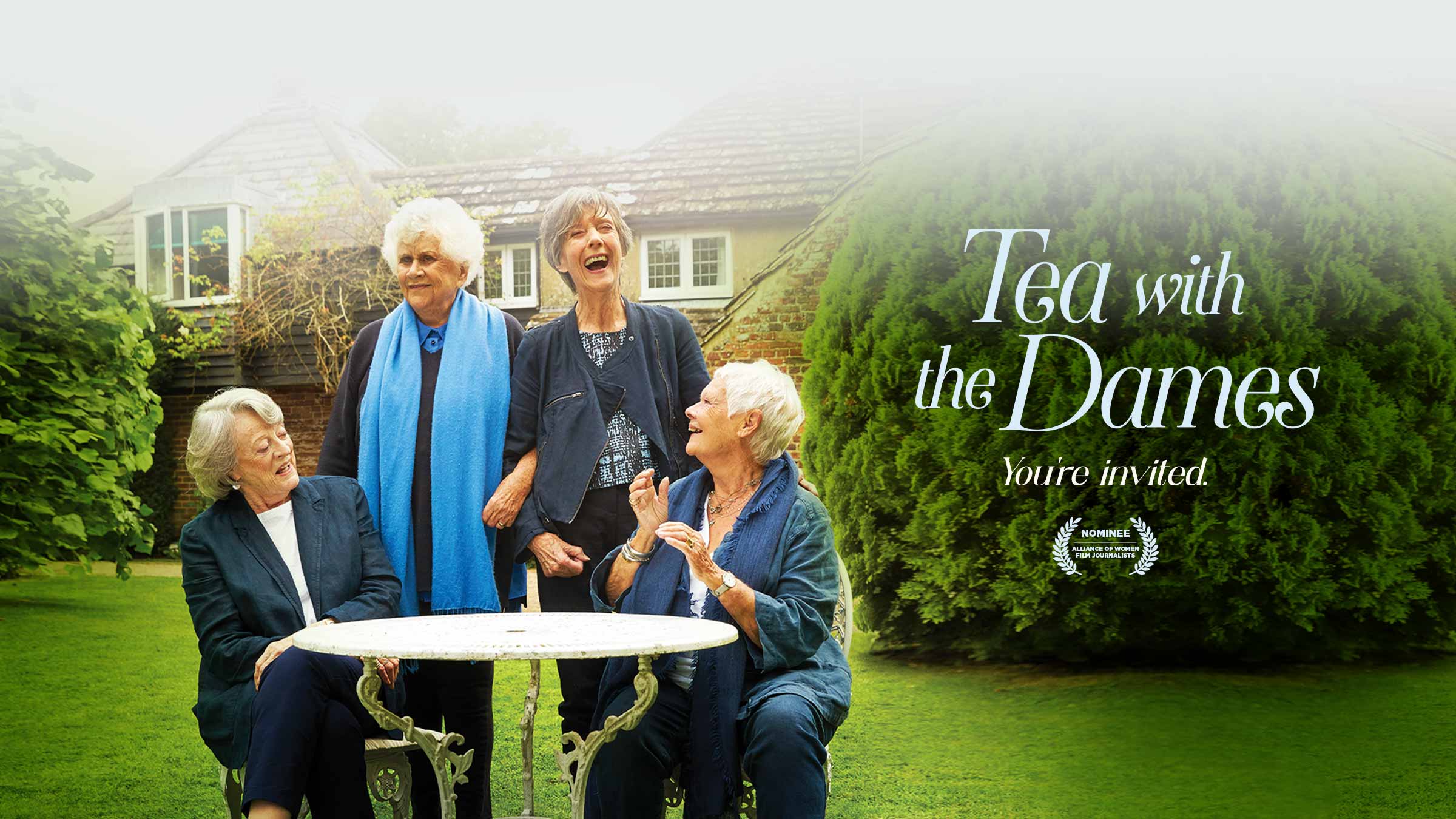 Together, they're 342 years old.
They've been performing for over seven decades and have won countless Oscars, Tonys, Emmys, and BAFTAs. Most interestingly, each one of them has been awarded damehood from the Queen for her contribution to the performing arts scene, but according to Dench:
"It doesn't make any difference, you can still swear."
In the film, the Dames descend upon Plowright's home in the countryside to enjoy an afternoon tea together. For the British, the significance of an afternoon tea is much more than a drink, but a fine tradition that often turns into a no holds barred banter session.
While the premise of the film may not seem overly enticing, the sheer wit and charm of each one of these spectacular women shine through (and has even inspired an article on identifying which 'Tea with the Dames' Dame you are).
Over the table, the Dames discuss everything from their acting careers to love, art, and a life lived in the spotlight. In the typical deadpan British manner, they direct cutting one-liners at each other and the camera crew.
Atkins chides a still photographer for shooting her and her friends in an unflattering way – "That is not nice for old ladies, Mark. Oh, Mark I'm not your friend, and I shall never speak to you again", while Maggie takes a dig at him when he's in her eyeline during an interview – "You know, it seems you're always there."
They also take jabs at their own acting careers, with Maggie Smith shrugging when asked how many seasons of Downtown Abbey she's done. "Haven't watched it. Haven't had time," she says, before adding that she shall have to hasten "cause I won't last long enough to see the wretched thing."
None of them seem interested in entertaining bleak topics such as death, when Judi Dench is asked whether she has sorted out her funeral arrangements she simply retorts "No, because I'm not going to die." On the other hand, they are happy to share advice for their younger selves that we can all take inspiration from. Plowright would tell her younger self to get into mindfulness and meditation earlier.
Atkins wishes she was less bad-tempered and listened more. Maggie Smith gives a typically Maggie Smith, almost Minerva McGonagall-esque response, "When in doubt, don't." When Judi Dench chimes in with the most wistful advice – "Try not to be so susceptible to falling in love", hre friends boo her for being too forlorn.
Candid, funny, caustic, irreverent, poignant and utterly engrossing, this unmissable film is proof that there is truly nothing like a Dame.
---
To stream Tea with the Dames and more of the best documentaries from around the world, sign up for a free trial on www.iwonder.com today. Film availability may vary according to country.
---
Watch the Tea with the Dames documentary on iwonder: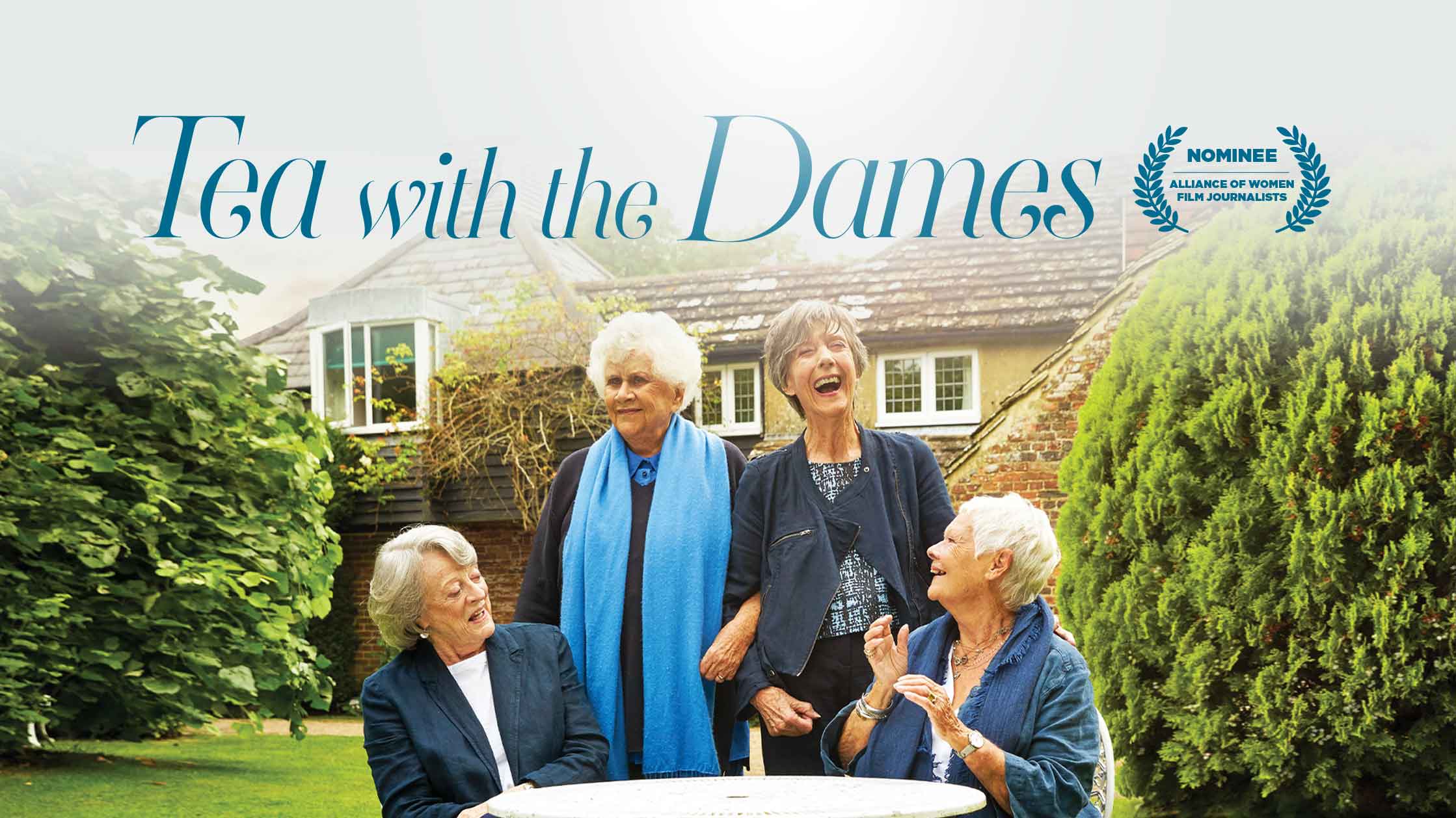 Comments