Keywords: Nuba Mountains, Sudan, war, conflict, humanitarian, doctor, hospital, faith, courage, resilience.
Introduction:
"The Heart of Nuba" is a poignant documentary directed by Kenneth A. Carlson, released in 2016. The film follows the heroic endeavors of American doctor Tom Catena who dedicates his life to providing medical aid to the forgotten people of the war-ravaged Nuba Mountains of Sudan. Given the ongoing humanitarian crises worldwide, the documentary's theme of selfless service and humanity amidst chaos is more relevant than ever.
Synopsis:
In the heart of the conflict-ridden Nuba Mountains, Dr. Tom Catena braves relentless bombings commanded by indicted war criminal, Omar Al-Bashir. Despite the risks, his steadfast faith and unwavering love for the Nuba people keep him anchored. His life-saving efforts provide a glimmer of hope to a region otherwise steeped in despair.
More film analysis
Analysis:
The documentary takes an observational approach, following Dr. Catena in his daily struggles and victories. The depth of research and exploration of the subject matter are commendable, painting a vivid picture of the conflict and its impact on the Nuba people.

Historical and Factual Context:
The Nuba Mountains have been the site of ongoing conflict since Sudan's independence in 1956. The area is rich in cultural and linguistic diversity, which has often been a source of tension and conflict.
Key themes in the film:
Altruism amidst adversity
The power of faith and love
The resilience of the human spirit
Film Comparisons:
Unlike other documentaries on iWonder, "The Heart of Nuba" focuses not just on the conflict but on the extraordinary individual striving to bring aid and hope to a forgotten people.
Noteworthy Moments:
One of the most impactful moments in the documentary is when Dr. Catena is seen performing surgery amidst bombings, showcasing his unwavering commitment to his cause.
Reviews:
The film received high praise from viewers and critics alike. It holds an impressive IMDB score of 8.4 and has won 2 awards and received 1 nomination.
Conclusion:
"The Heart of Nuba" is a testament to the power of human kindness, resilience, and unshakeable faith. It's a must-watch for anyone interested in humanitarian work, global health, and human rights.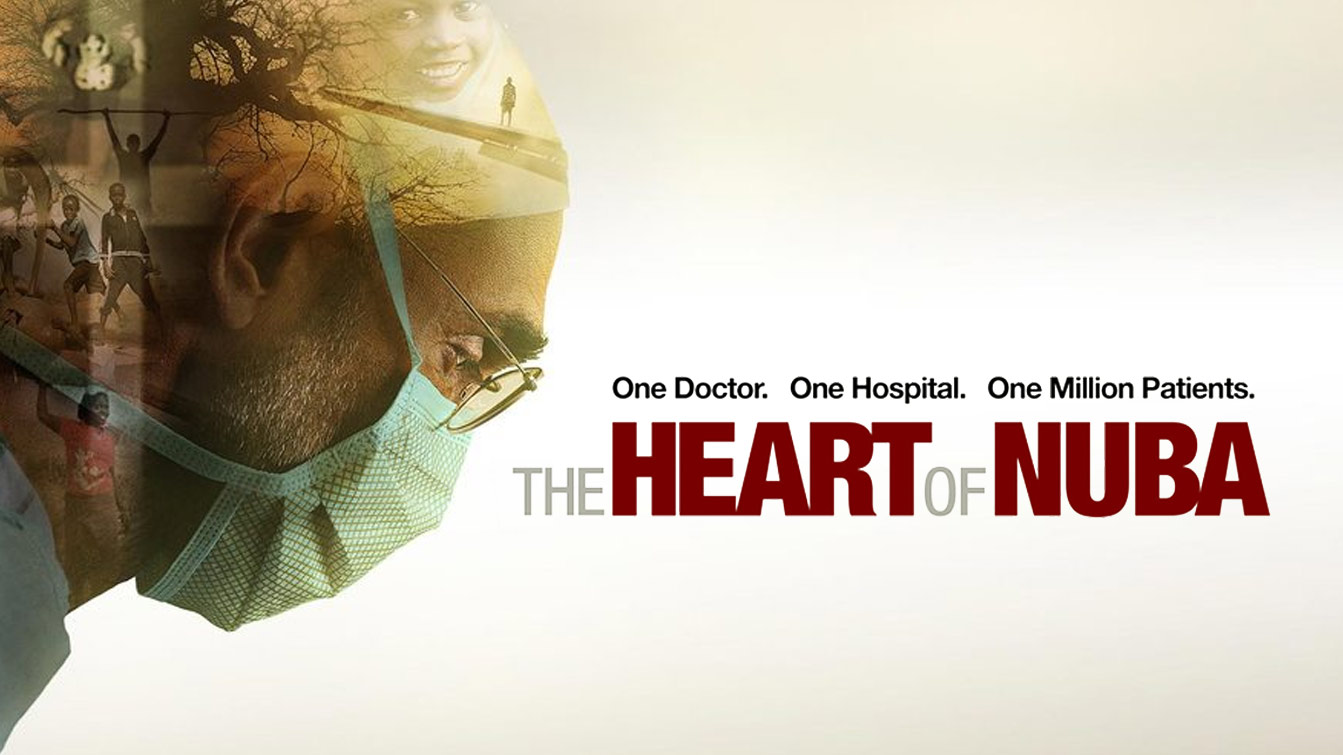 ---
More film information
💡
IMDB: 8.4
Awards: 2 wins & 1 nomination: Hollywood Film Festival, Cinema for Peace Awards

PERSONALITIES:
Dr. Tom Catena: An American doctor who has dedicated his life to serving the Nuba people.
Omar Al-Bashir: The indicted war criminal responsible for the bombings.

LOCATIONS:
Nuba Mountains, Sudan
---
Links for further exploration
---
Key Questions Raised by the Film:
💡
What motivates individuals like Dr. Catena to risk their lives for others?

How can the international community effectively respond to such humanitarian crises?
---
I wonder what the film would be in another art form:
"To Kill a Mockingbird" - if it was a famous book, both explore themes of compassion and standing up for what's right despite adversity.
"Imagine" by John Lennon - if it was a famous song, the song's plea for peace mirrors the film's narrative.
Picasso's "Guernica" - if it was a famous piece of art, both depict the horrors of war and its impact on innocent civilians.
Mother Teresa - if it was a famous celebrity, both dedicated their lives to serving those in need.
Red - if it was a colour, symbolizing both the bloodshed of war and the love and passion of Dr. Catena.
Symphony - if it was a music style, like a symphony, the film is a complex composition that elicits a wide range of emotions.
Comments