Keywords: Military, sexual assault, systemic issues, institutional failures, survivors, change.
Introduction:
"The Invisible War," a documentary directed by Kirby Dick, was released in 2012. The film exposes the disturbing frequency of sexual assault within the U.S. military, a subject of grave significance in our society's ongoing conversation about sexual violence and power structures.
Synopsis:
"The Invisible War" uncovers the shocking reality of sexual assault in the American military. Through candid interviews, the film reveals the harrowing experiences of soldiers who have been victims of this hidden epidemic.
More film analysis
Analysis:
This investigative documentary combines comprehensive research with a deeply personal narrative approach. By focusing on the victims' stories, the film uncovers not only the extent of the problem but also the institutional failures that enable it.

Historical and Factual Context:
Sexual assault in the military has a long, largely unaddressed history. The Invisible War's revelations prompted legislative changes in the U.S., highlighting the power of documentary filmmaking to effect change.
Key themes in the film:
The pervasiveness of sexual violence in power structures.
The failure of institutions to protect their own.
The courage of survivors speaking out.
Film Comparisons:
Unlike other films on iWonder about military life, "The Invisible War" focuses specifically on sexual assault within its ranks, offering a unique and necessary perspective.
Noteworthy Moments:
The brave testimonies of the victims are particularly impactful, shedding light on their struggles for justice and acknowledgment.
Reviews:
The film was highly praised by critics and audiences alike for its investigative rigor and emotional depth.
Conclusion:
"The Invisible War" is a must-watch for anyone interested in understanding the systemic issues that allow sexual violence to persist. It's especially relevant for those in military environments or interested in gender and power dynamics.
---
More film information
💡
IMDB: 7.6 | Rotten Tomatoes: 99% | Metacritic: 75
Awards: Oscar nomination for Best Documnetary. 11 wins & 14 nominations: Academy Awards, News & Documentary Emmy Awards, Directors Guild of America, Sundance Film Festival, Seattle International Film Festival, International Documentary Association, Women Film Critics Circle Awards

PERSONALITIES:
Kori Cioca: former Coast Guard seaman, whose struggle with the VA for medical benefits for an assault-related injury forms the film's main narrative.
Kirby Dick: acclaimed director known for his investigative documentaries.

LOCATIONS:
Military bases, USA
Washington D.C., USA: Department of Defence
---
Links for further exploration
---
Key Questions Raised by the Film:
💡
How can the military better protect its own from sexual assault?

What systemic changes are necessary to end this epidemic?
---
I wonder what the film would be in another art form: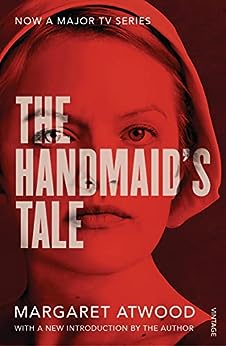 A famous book, it would be "The Handmaid's Tale" for its exploration of institutionalized sexual violence.
A famous song, it would be "Fight Song" by Rachel Platten for its themes of resilience and fighting back.
A famous piece of art, it would be Frida Kahlo's "The Two Fridas," representing the duality of being a victim and a soldier.
A famous celebrity, it would be Tarana Burke, founder of the #MeToo movement.
A color, it would be grey, symbolizing the shadowy, unseen nature of the issue.
A music style, it would be protest music, for its call to action and change.
Comments