Netflix gets set to serve up a second Sherlock Holmes spin-off this March with the launch of The Irregulars, a new series following the exploits of a gang of troubled street-teens as they investigate sinister crimes on behalf of Holmes and Watson.
Rather than an entirely new invention, The Irregulars has roots in Arthur Conan Doyle's classic literature, featuring in the first novel, A Study in Scarlet, as an organised gang of street youths employed by Watson and Holmes to gather information for their investigations.
While Sherlock Holmes universe has been reimagined in myriad of films and TV series, this also isn't the first TV incarnation for The Irregulars, having featured in an 80's BBC TV series, and the 2007 movie, Sherlock Holmes and the Baker Street Irregulars.
So how does a nineteenth century fictional detective from Victorian England continue to find fame in major modern TV shows and movies with the world's most popular streaming services?
To answer that, iwonder highly recommends pairing an entree of The Real Sherlock Holmes to whet the appetite in anticipation of The Irregulars. Getting under the skin of the world's most famous detective, the documentary asks exactly what it is about Holmes that has made his so enduringly popular for generations.
While exploring how his captivating approach to problem solving has influenced modern-day criminal investigations,  espionage and even space travel.
The Irregulars launches March 26th on Netflix. Image credit: Netflix
The Real Sherlock Holmes, available to view now on iwonder.
---
iwonder film showcased:
The Real Sherlock Holmes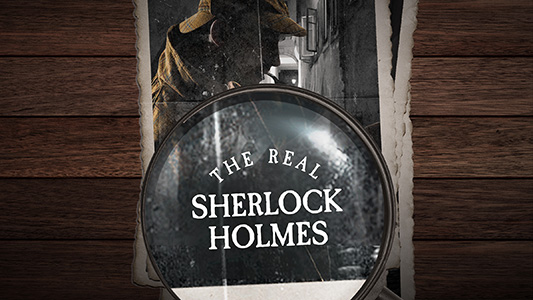 Comments