The story of one man's decades' long pursuit in the cure for cancer now streaming exclusively on iwonder. "In a time when cynicism and sceptics run rampant, Breakthrough looks to offer a moment of comfort and hope" (Deadline Hollywood)
---
New and available to stream exclusively on iwonder comes 'JIM ALLISON: BREAKTHROUGH, the astounding, true story of one warm-hearted, stubborn man's visionary quest to find a cure for cancer.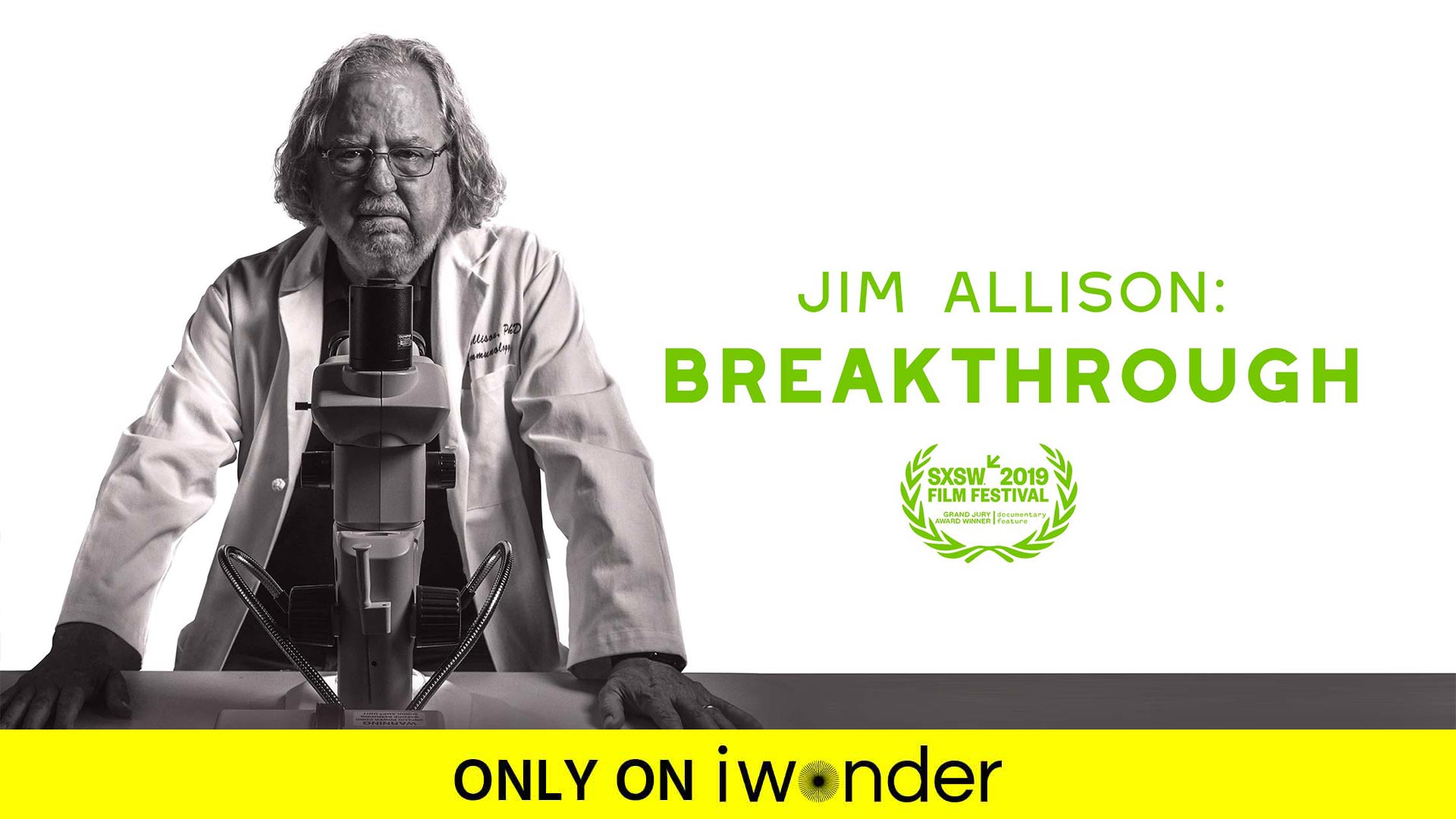 Today, Jim Allison is a name to be reckoned with throughout the scientific world; a 2018 Nobel Prize winner alongside Tasuku Honjo for discovering the immune system's role in defeating cancer. But for decades he waged a lonely struggle against the scepticism of the medical establishment and the resistance of Big Pharma.
The painful loss of his mother to lymphoma as an 11-year-old set Allison on a path in the field of curative science from which he never strayed, if only to indulge in his other passion for playing the harmonica at beer-soaked blues bars.
Narrated by Woody Harrelson and directed with humanity and acute insight by Bill Haney ("The Price of Sugar," "The Last Mountain"), the film reveals the profound emotional loss that motivated Allison's work, and the life and death stakes at the heart of his dedication to progress which characterised his adult life.
Taking viewers into the inspiring and dramatic world of cutting-edge medicine, and into the heart of a true American pioneer, JIM ALLISON: BREAKTHROUGH is a film that is both emotionally compelling and deeply entertaining.
iwonder Head of Content, Alexandra Fox-Hughes, says of the film:
"As unconventional as he is brilliant, Jim Allison: Breakthrough paints a picture of a very different kind of hero, yet one with all the hallmarks of determination and selflessness that you would expect to find from someone with the power to change the world for the better. At a time when uncertainty, anxiety and despair are rarely far from view in politics, health and humanity, Jim Allison: Breakthrough provides a warm and welcome reminder that there are people out there determined to make the world a better place."
Viewers new to iwonder can watch JIM ALLISON: BREAKTHROUGH for free by signing up to the 30-day free trial period, while also gaining access to 1,000+ other acclaimed documentary films and series.
Priced at $6.99 monthly or $69.90 annually, viewers  can enjoy iwonder on their mobile phones via iOS and Android apps, browsers at www.iwonder.com, with Apple TV, Android TV or through Google Chromecast or Apple's Airplay.
---
Watch the trailer on iwonder
---
Selected  documentary film reviews of Jim Allison: Breakthrough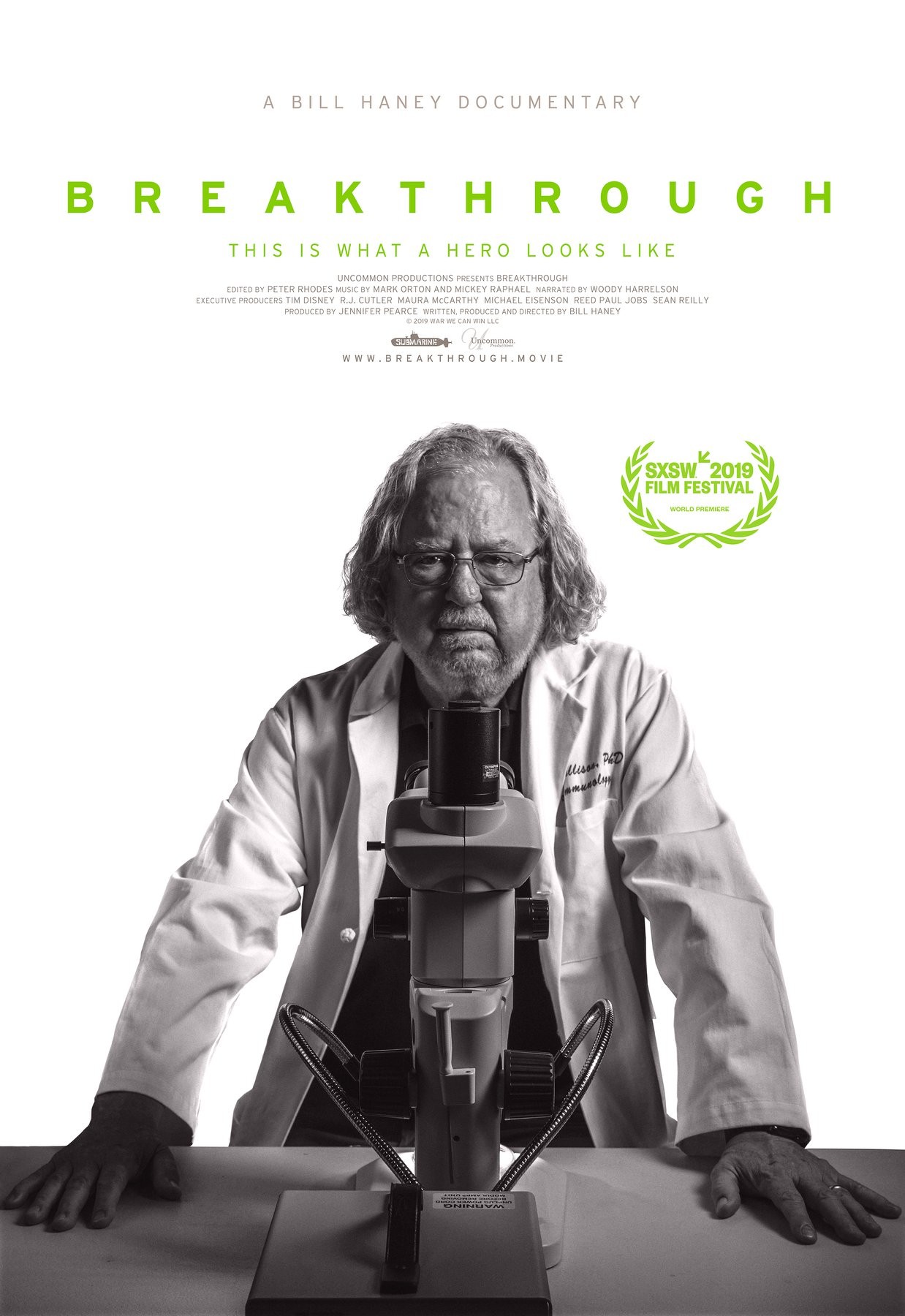 Comments