As the COVID-19 pandemic spread around the world, another hidden "Shadow Pandemic" grew behind closed doors, with reports showing that violence against women and girls, especially domestic violence, has increased.
In an effort to raise awareness and focus on the prevention of gender-based violence, the United Nations has designated November 25 as the International Day for the Elimination of Violence against Women.
This week's documentaries feature stories of how these crimes are brought to light, and the perpetrators are brought to justice.
---
58 min • Politics & World Affairs, Crime • 2014
#Undercover #ChildAbuse #StopChildTrafficking
Children of the Sex Trade follows two sisters, 16-year-old Michelle and 19-year-old Marisol, who were both abused by foreign men as children and had previously worked in the sex bars of Subic Bay in the Philippines.
In the film, they join hands with former Australian Federal police officers to set out on a sting operation to bring child abusers to justice, sacrificing their own safety to save others from the same fate.
---
85 min • Society, Politics & World Affairs • 2012
#Military #WomenInUniform #Survivor
The Oscar-nominated and Emmy-winning documentary The Invisible War features a shocking expose outlining one of America's most shameful and best kept secrets: the rape epidemic within the U.S. military.
Since its premiere at Sundance, the film began circulating through the Pentagon and the Obama administration, leading to sexual assault being investigated more seriously.
---
Face to Face with ISIS
44 min • Politics & World Affairs • 2018
#ISIS #Sex #Terrorism
A year after Stacey Dooley's visit to Iraq, she returns to seek justice for the young women whose lives have been changed by ISIS.
She is joined by Shireen, a 23-year-old Yazidi woman who was kept as a sex slave for over two years.
Together, they seek out the house that was Shireen's prison and ultimately come face to face with an ISIS commander who kept three Yazidi sex slaves.
---
98 min • Crime • 2019
#HarveyWeinstein #MeToo #BelieveWomen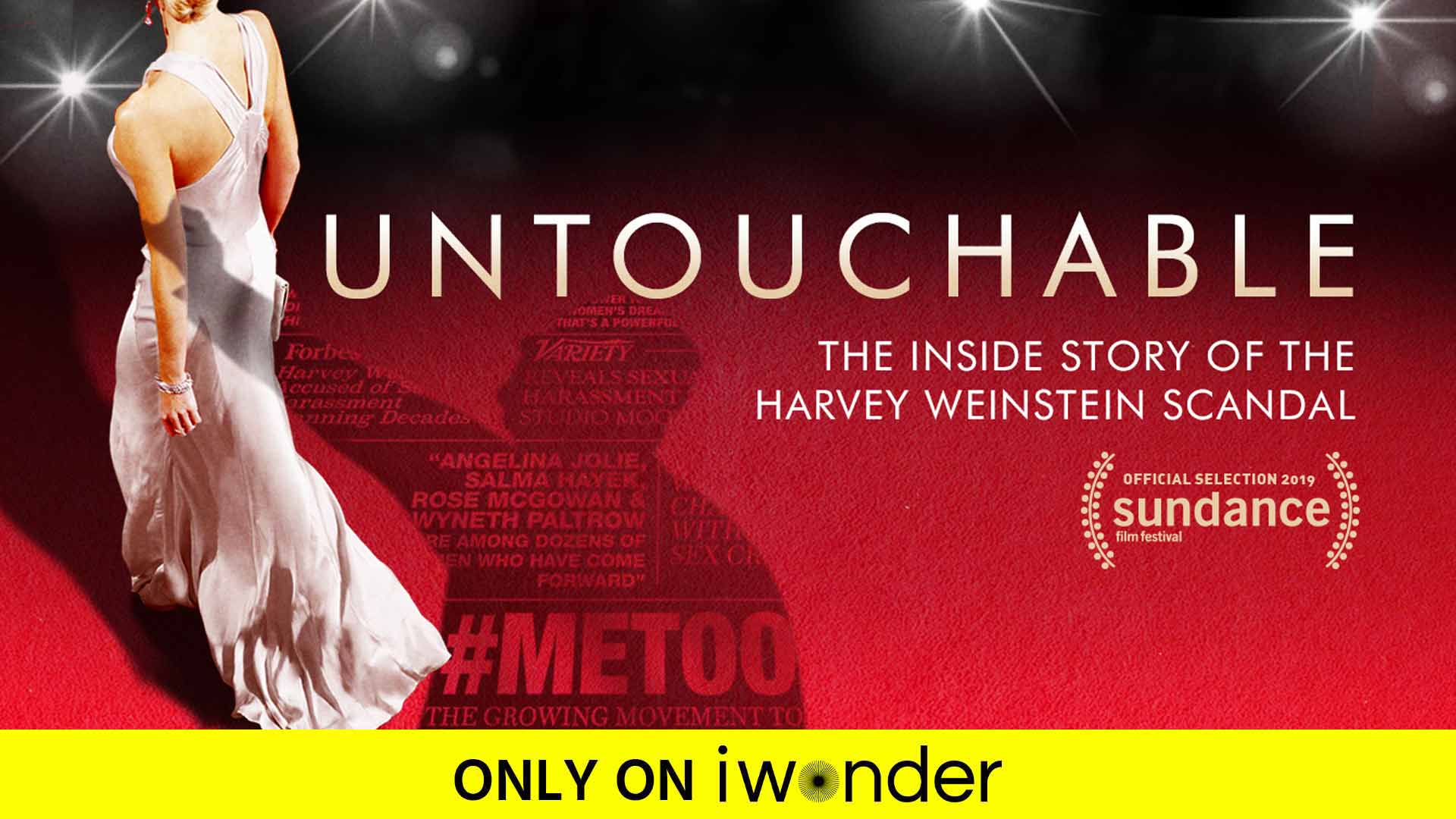 After years of allegations of sexual misconduct, Harvey Weinstein was finally brought to justice and sentenced to 23 years in prison for rape and sexual assault.
The inside story of his spectacular fall from grace is outlined in the documentary Untouchable, which reveals how he acquired and deployed his power over decades of abuse, with first-hand interviews from those closest to him.
---
180 min • History • 2017
#History #WorldHistory #NaturalDisasters
Think you know history? Think again. History Retold unravels the secret stories behind some of the world's biggest historical events, from the sinking of the Titanic to the San Francisco earthquake.
The series pieces together rare photographs and footage, using high-tech graphics and restoration technology to shine a new light on old stories.
---
Comments