The premise of the film is simple but ambitious—two men will set out on a cycling expedition across Europe and Asia, an extreme journey spanning 27 countries over 230 days, all in the name of delivering the Rugby World Cup whistle and to raise money and awareness for ChildFund Pass it Back, the official charity of Rugby World Cup 2019™.
Despite embarking on this great adventure together, the two men's paths would otherwise never have crossed. In James Owens' words, "I feel like I'm being set up on a blind date with someone who really couldn't be more distant than I am, he's a hardcore adventurer, whereas I spend my time working in international development. I grew up in Hong Kong, whereas he's from South Africa, so I think it's really going to make for a wild adventure".
The pair set off from Twickenham Rugby Stadium in London, home of the previous Rugby World Cup, carrying a very precious piece of cargo—a golden whistle to be used in the next Rugby World Cup in Japan.
As their journey unfolds, we gain fly-on-the-wall access to their extraordinary adventure, including bonding with other travellers, foods they packed on the road, the route Rutland mapped out, a laughably unorthodox shower setup, breaking bread with locals, and many more once-in-a-lifetime experiences.
"Breakfast in Bulgaria, lunch in Greece, dinner in Turkey. What more could you want?" – James Owens
One of their most memorable stopovers is in Iran, where strangers shower them with gifts, hugs, warm greetings, and smiles, a stark contrast from the image often portrayed in the global media. "People are unable to often separate the political system from the actual people and Iran has been a classic example of that," Owens narrates over a clip of young Iranians singing and snapping their fingers together.
"The realization that I'm physically capable of something so much more than I ever imagined, the power of the made-up mind is an incredible thing and I thrive off that now." – Ron Rutland.
Despite the cheers and laughs, the film also plays clear testament to the extreme strength of the human body, as well as the perilous nature of their journey. Owens reveals how he cycles through a snowy overpass in a T-shirt and shorts. Both men get caught in a landslide.
Over halfway through their trip, Rutland begins to suffer from extreme fatigue and is put on an IV drip and given antibiotics. In an emotional moment that reveals just how much the journey means to him, he admits that getting back on his bike is going to be difficult and expresses doubt whether he can complete the journey.
Catch Everything in Between for the full story of their remarkable journey, from the ups and downs to the friends and family that joined them along the way.
---
To stream Everything in Between and more of the best documentaries from around the world, sign up for a free trial on iwonder today. Film availability may vary according to country.
---
Stream the Everything in Between documentary now on iwonder: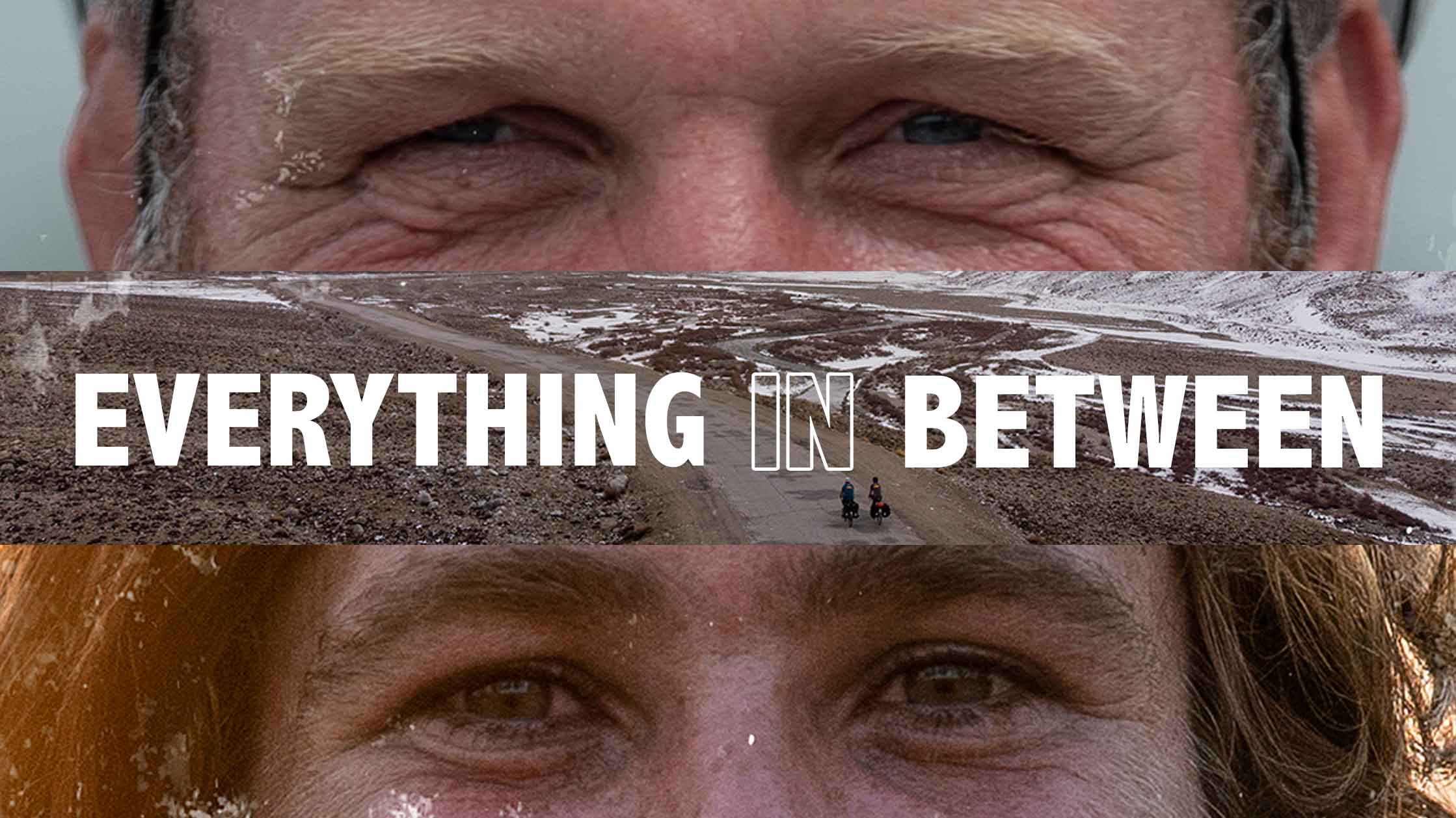 Comments