"There's a lot of good on the internet, but the bad guys are gonna use that to exploit people", explains the narrator, followed by a tragic sound bite from our main protagonist, Renee Holland.
"I would do anything to make the clocks go back and fix everything."
Highlight clip:
In September 2016, Renee Holland found herself depressed and with an abundance of free time after her mother died. She noticed her sister glued to social media, so she got a smartphone and signed up to be closer to her sister and family. In June 2017, Renee Holland waited at Philadelphia International Airport, waiting for 'Michael Chris', someone she had met online. By December 2018, Renee would be dead.
The first message that Renee received on social media was from a stranger named 'Michael Chris'. Michael Chris told her that he was an Army soldier on duty in Iraq and began confiding in Renee. He would share his feelings of loneliness in her and make her feel needed, even referring to her as 'my wife' and speaking about how much he couldn't wait to see her back home in America.
Highlight clip:
In The Weekly: Connect the World, Renee sits down with reporter Jack Nicas, explaining how Michael Chris began asking for iTunes gift cards, followed by requests for larger and larger sums of money. She eventually sent him approximately $26,000-30,000, money that she and her husband had been saving for their retirement. Renee tells her story with a mixture of shame and determination, fuelled by her desire to raise awareness about the issue and prevent further scams.
Nicas dug deeper into the story, tracking down the face in the pictures, 30-year-old Daniel Anonsen. Anonsen had left social media years ago after getting messages from people telling him that he was being impersonated, as well as messages from women who believed they had been talking to him for months. Despite the many attempts to report fake profiles using his pictures, countless more profiles continue to pop up.
In Nicas' own words, "I had been reporting on Facebook fraud for months, but no story had affected me as deeply as hers." Their text chain grew quiet over the holiday season in late December, but when Nicas returned to work and couldn't reach her, he searched her name on the internet. He discovered that two days before Christmas, Renee and her 84-year-old father were shot and killed by her husband, Mark Holland, who then turned the gun on himself.
However, Nicas' dedication to the story remains impressive, stemmed from a sense of not just uncovering a story, but as a way to do Renee justice. Using a link that Renee had sent her scammer, he tracked the scammer's approximate location to Lagos, Nigeria, exposing a whole 'industry' of scammers, who referred to themselves as Yahoo boys. They would buy and sell pictures, especially of US Army Vets, fake profiles, and even 'blueprints' of how to scam unsuspecting victims.
Highlight clip:
One of the so-called Yahoo Boys agrees to be interviewed, and Nicas doesn't hold back the punches. As 35-year-old Akninola Bolaji explains why the military scam works ("When they see you American soldier, they know you could be anywhere. Could be here in Nigeria, could be in Africa."), Nicas asks him if he ever feels guilty or sad tricking a woman and taking their money. Bolaji admits that he does feel guilty, "but the poverty will not make you feel the pain because you need the money".
Juxtaposed against the story of Renee Holland and the others involved in her scam (including 'Maria', another woman who had been tricked by the same scammer), Nicas also investigates the role of social media websites in perpetuating these scams, questioning whether they are taking responsibility for the fake profiles and wondering whether the lack of action against fake profiles has to with the fact that the platform's success is measured on the total number of users.
---
To stream The Weekly: Connecting the World and more of the best documentaries from around the world, sign up for a free trial on iwonder today. Film availability may vary according to country.
---
Stream the documentary on iwonder: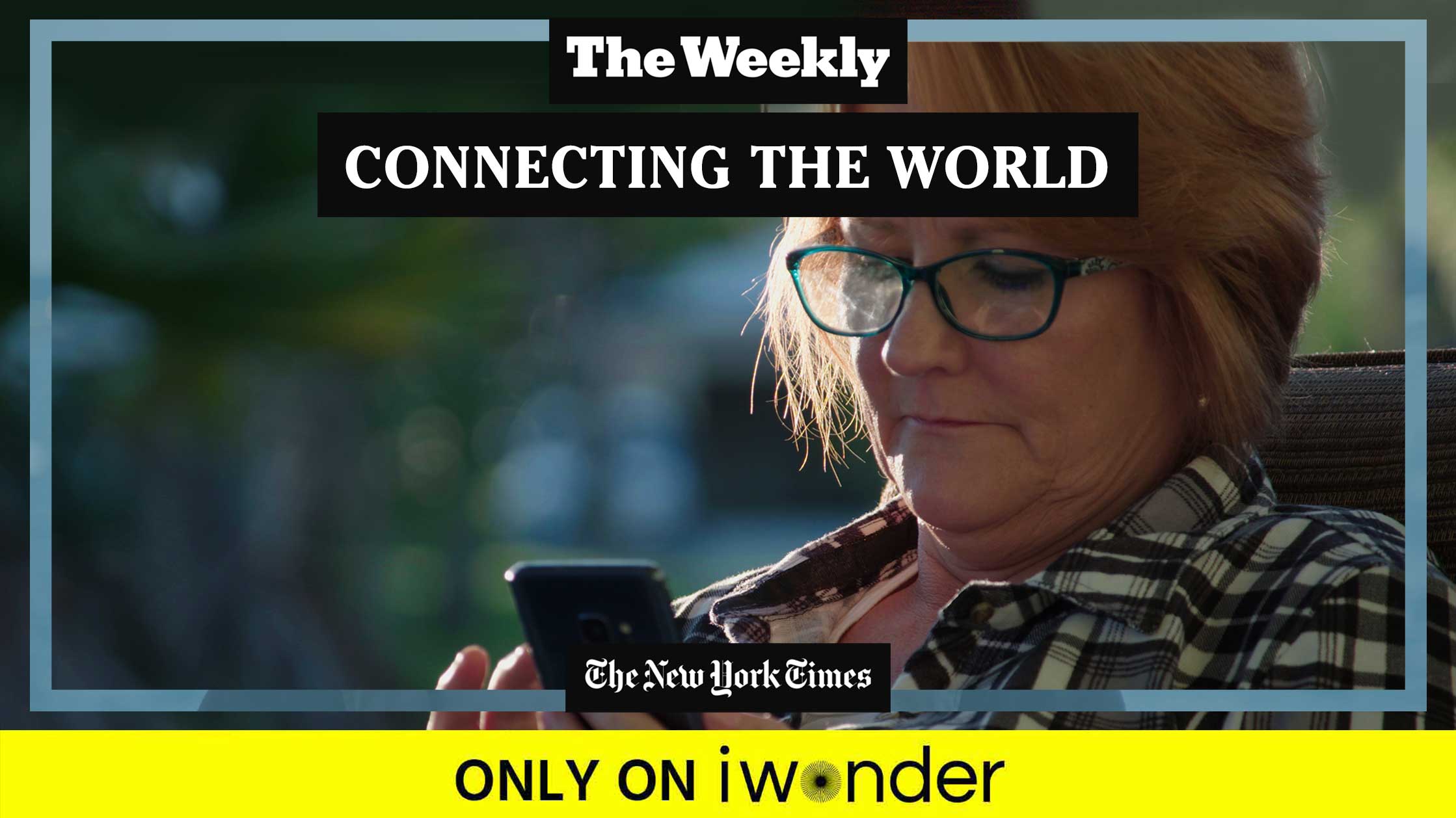 Comments