Like many other children all over the world, one of my favourite books growing up was Roald Dahl's Charlie and the Chocolate Factory. I read and reread all of his books in my collection, from classics such as Matilda, James and the Giant Peach, The Twits, and The Witches, to his autobiographies, Boy and Going Solo.
Even as a child, I was fascinated by how he drew from his real-life experiences and incorporated them into his fiction. When Dahl was at boarding school, the nearby Cadbury factory would send him and his schoolmates new products to test before they went to market.
His love for both tasting the chocolates and reviewing the chocolates lead him to fantasize about working the chocolate factory, inventing new and fantastic confections. He would say:
"I used to lie in bed at night at that boarding school, dreaming up more and more fantastic successes that I had with Mr. Cadbury in his factory"
Ironically, despite the roaring success of Charlie and the Chocolate Factory, Dahl initially struggled to get it published, and librarians deemed it "crude and unsophisticated", refusing to stock it in the libraries.
In The Genius of Roald Dahl, we follow David Walliams, another prominent British figure in the world of books and film, as he takes a deep dive into the legacy of Roald Dahl. Throughout the film, he reads Dahl's books to British schoolchildren, shares his own experience of watching Dahl on TV, and explores the various incidents throughout Dahl's life that influenced his writing.
While he was a beloved and celebrated author, Dahl's personal life was mired with tragedy. His father and sister passed away when he was a young child, his daughter died from measles at the age of 7, and his baby son suffered a near-fatal accident when he was 4-months old. Through his fiction, he sought to counter the injustice that he had encountered in the world, as well as emphasize the importance of family.
Over two decades after my own lifelong love for Roald Dahl was sparked (decades after the books were published in the first place), he continues to remain one of the most popular children's authors of all time. Numerous films have been based on his work, such as Willy Wonka and the Chocolate Factory (1971), Matilda (1996), not one but two films based on The Witches (1990 and 2020), and several more.
And yet, there is much more to come. Last week, Netflix paid Roald Dahl's heirs a staggering $1.5 billion for the rights to 100% of his intellectual property, with the goal of creating "a unique universe across animated and live action films and TV, publishing, games, immersive experiences, live theatre, consumer products and more."
Equal parts tragic and inspiring, The Genius of Roald Dahl offers a highly personal account of Dahl's life story, an incredible man whose stories continue to live on over 30 years after his death.
---
To stream The Genius of Roald Dahl and more of the best documentaries from around the world, sign up for a free trial on iwonder today. Film availability may vary according to country.
---
Stream the Roald Dahl documentary here on iwonder: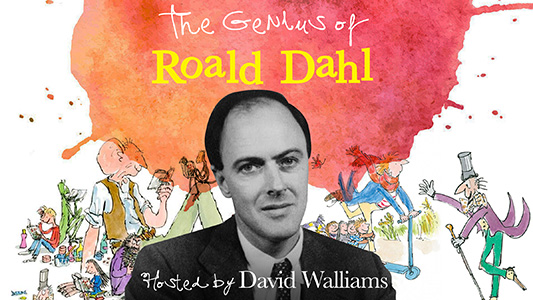 Comments